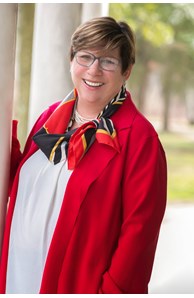 Sales Associate
Email

lalexandroff@cbpref.com

Phone
Office
Linda Makes Real Estate Easy for You!
Awards

International President's Circle
Designations
Accredited Buyer Representative (ABR), Cartus Network Affinity Specialist (CNAS), e-PRO, NJAR® Circle of Excellence (NJAR Cir. Excellence)
More about Linda Alexandroff
Recommendations and Testimonials

"Linda was great to work with and very knowledgeable with the area. Her flexibility with scheduling was great too. She met us the day after Christmas for our home inspection because it was convenient for us. We worked with Linda for about six months and she was very patient when we walked away from one contract. I really appreciated her honesty and professionalism through the entire process. I would highly recommend!" Jess & Kevin S.
I would like to express our sincerest gratitude to Linda Alexandroff for a great job assisting us with the purchase of our new home. Linda was very friendly, knowledgeable, professional, efficient, responsible – and, above all, patient. She worked very hard to help us find the perfect house and it was a pleasure working with her. I would highly recommend her to anyone! Brian S.
Seeing as I am a 1st time home buyer, I had a lot of questions in the beginning. I would send Linda about 10 emails a day about different things. She always responded promptly and gave very detailed answers. I'm glad of all the Realtors I spoke with, I decided to use Linda for the process. She is very knowledgeable and super accommodating to her clients needs. I would highly recommend Linda as an agent and will be sure to refer her when my friends and family start looking for homes. Gina C.
Linda was such a fantastic resource for this first-time home seller. Her knowledge of the market and pricing strategy helped me to position my house correctly, and I had multiple offers (one of which turned into a sale) in less than 2 weeks. She even went above and beyond to help with the township home inspections and some last-minute repairs. Nadia R.
From the first day I started to speak with her regarding a home purchase all the way up to the day of closing, she was absolutely amazing to deal with. I've owned a mortgage company for 8yrs in the past and as a result, have done business with quite a few realtors. Linda has far surpassed any of them and absolutely helped make my home purchase experience a pleasurable one. Her attentiveness, rapid quick response times and just all around good nature made it so easy to deal with her and gave me a sense of much needed comfort and trust during that slightly stressful time. Avi N.
There are no words to express the gratitude and appreciation we feel towards you for all your efforts and constant and diligent hard work to make this happen for us. The support you have given us will always be appreciated. A greater power has truly blessed us with an amazing woman to work with us during what we feel has been an extremely stressful and important step in our lives.We are both truly grateful. Steve & Cathy S.
We would like to express our sincerest and deepest gratitude for helping us find-which we really hope-is our retirement home. Your patience, kindness and willingness to work with us on short notice through good times and, well, no so good times-is appreciated more than you can ever imagine. After all we have been through together, we definitely do consider you family-not just a realtor. Thank you for all that you have done. We hope to stay in touch in the future! Dan & Barb W.
Areas of Expertise

Linda specializes in residential sales/listings, buyer representation, unparalleled home marketing services, and luxury marketing for unique properties. She enjoys working with home buyers and sellers, renters and individuals new to the real estate market. Her goal is to make real estate easy for you. She utilizes all of her skills and education to provide a true, personal relationship that will assist you throughout the process.
Through Coldwell Banker Preferred, she offers her clients a complete, bundled real estate service including mortgage, title, insurance, concierge services and home warranties.. Her customers and clients benefit from the tools, technology, and educational training provided by Coldwell Banker Preferred. She is a member of a prominent and influential sales team in this community that cannot be replicated elsewhere. Come in, call, text or email her and experience why Coldwell Banker Preferred is a different kind of real estate company®.
Let's Get Social!
Linda is an avid social media user and invite you to join her. She has a blog and is active on Twitter, Facebook, LinkedIn and Google+. Connect with her and keep the conversation going!
Communities I Serve

All of South Jersey including Burlington, Camden and Gloucester Counties.
Business Philosophy

Linda's approach to real estate is personal, honest and direct. She focuses her time and talent on meeting and exceeding your needs every step of the way. Linda is a hands on professional who dedicates her time ensuring each client is treated as an individual. She will take the time to listen to you, learn about your personal needs and desires and develop a strong and dynamic marketing program to ensure the best outcome for you whether buying, selling or renting.
Linda thrives on representing buyers and sellers. She enjoys the interaction with clients and uses her skills to promote your property to the widest audience possible. Whether it is on the phone, in person, on line or at a function, she will use her contacts and resources to find a potential buyer for your property. She believes in RESULTS and will work tirelessly to make sure the DEAL GETS DONE.
Awards And Designations

National Association of Professional Women VIP Member June 2012 to Present
NJAR Circle of Excellence Sales Award 2014
Sterling Society-Coldwell Banker Preferred 2014
President's Honor Roll 2015 
Burlington Camden County Association of Realtors- Superior Performer Award 2015
Education and Training

Linda is a graduate of the University of Scranton with a degree in Communications. As a real estate professional, she has taken numerous courses to stay current with real estate trends.
Community Involvement

Linda recently completed serving 9 1/2 years as an elected member of the Moorestown Board of Education. Linda has worked on township committees including helping to organize the 2000 First Night Celebration in town. She has also served on the Board of Trustees of The Tender, President of the Moorestown Home & School Association and the Junior Women's Club.
She is a lector at Resurrection Parish in Riverside where her family attends church.
Linda is passionate about issues affecting the handicapped and supports numerous organizations in various capacities.
Personal Background

Linda and her family are currently residents of Cinnaminson, NJ, having moved there after living in Moorestown for close to 25 years.
All of the towns in Burlington, Camden and Gloucester counties have special qualities and vibrant traditions enjoyed by its residents and visitors. Each town enjoys unique community traditions, small town activities, proximity to major corporations, great school districts and easy access to Philadelphia, New York and Washington, DC.
The Alexandroff's love the area and especially enjoy showing visitors all that this area has to offer. From the beaches to the city, Burlington, Camden and Gloucester Counties are ideally suited for young professionals as well as families. The family frequents the local farmers markets, libraries, cultural and sporting events, historical venues, the "shore", county parks, playgrounds, shopping centers, restaurants and everything an area rich with opportunities offers.
Linda's strong connection to Moorestown, Cinnaminson, Delran, Delanco, Riverside, Riverton, the county and state provides her with the unique opportunity to personally introduce clients to the wonderful towns in the area. Whether you are looking for a quiet town, accessibility to major corporations or proximity to the "shore", Linda can easily help you and your family find your next home in the region.