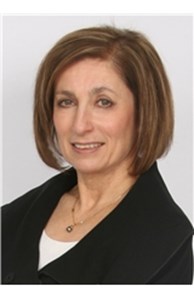 Sales Associate
Email

Jackie.Safran@coldwellbankermoves.com

Phone
Office
Local Real Estate with an English Accent!
Designations
Certified Residential Specialist (CRS), Multi-Million Dollar Club (Multi-Million $ Club), NJAR® Circle of Excellence (NJAR Cir. Excellence), NJAR® Distinguished Sales Club (NJAR Dist. Sales Cl.)
More about Jackie Safran
Jackie's Information
View My Five Star Zillow Reviews: https://www.zillow.com/profile/JackieSafran/
View my Website    http://www.westfieldandbeyond.com/
FaceBook Page    https://www.facebook.com/WestfieldandBeyond/
Community
Community is something that most of us seek to become a part of.  We hope that our community will be vibrant, inviting and comfortable and will quickly become our home.  That is what Jackie Safran was seeking when she moved to Central New Jersey in 1988.  This community is very much her home and Jackie's goal is to share it and guide those who either know it well or share a similar hope when moving here from other places.
Jackie knows the local communities well.  Her expertise covers much of Union County (Westfield, Scotch Plains, Fanwood, Cranford, Summit, Clark, Berkeley Heights and New Providence) as well as Metuchen and Edison in Middlesex County and Warren and Watchung in Somerset Counties.  Jackie has made a career in real estate for the past 25 years and has sold in all these towns.  She and her husband have lived locally and raised their son in the area.
Jackie is active in the communities (http://www.WestfieldAndBeyond.com) and through her Facebook page (http://www.Facebook/WestfieldAndBeyond).  
Personal Background
Jackie Safran was born and raised in London, England (which explains the funny accent). After school, Jackie worked in the British Foreign Service and took postings in Santiago, Chile and the United Kingdom Mission to the United Nations in New York. After marrying an American (who really is a rocket scientist!), Jackie moved to New Jersey, in 1988 and now resides here with my husband and dog. Jackie has an adult son who currently lives in Manhattan.
In 1992, Jackie entered real estate and discovered a passion for helping others to discover the community they would like to make their home and achieve their "American Dream" of home ownership.
Having moved homes a total 15 times, including 3 international relocations, Jackie can well understand the process and emotions involved in moving around the world or just down the block.
Awards And Designations
NJAR "Circle of Excellence" 2002-2012, (Silver Level 2006 & 2007)
NJAR Million Dollar Club Award 1994-1999, Silver 2001
NJAR Distinguished Sales Club
Coldwell Banker International Sterling Society 2014, 2016 - awarded to top 17% of all qualified Coldwell Banker sales associates
Winner of Five Star Professional Award in NJ Monthly Magazine (2014-2016)
Member of Cyberstars International (private membership for Realtors embracing technology)
Member of Real Estate Visionaries (private by invitation only membership organization of 200 of top U.S. Realtors)
Certified Residential Specialist (CRS)
Certified Negotiation Expert (CNE)
Member of Institute for Luxury Home Marketing
Re/Max Hall of Fame 2010 - establish to recognize the exclusive group of top rpducers who have achieved more than $1 Million in gross commission earnings during their career with Re/Max
Education and Training
Education is something to be sought and enjoyed. I was educated in London, England and went through the system which is slightly different to the American one. I attended a private school, which was not of such a high standard that it was considered a "Public School" - which are Britain's top private schools!! You see, I told you it was different.
I then went on to attend a Grammar School which simply means that I took an exam at 11 years of age that directed me to the schools that fed into the British University system. After that I attended Southwark College which was an offshoot of London University. I'm not sure that any of this means much to someone residing in the United States.
However, as a Realtor I very believe that continuing education in real estate matters is very important and I attend as many courses and conferences as I am able to keep me updated. I love technology and take time out during the year to attend conventions for Realtors who are truly trying to use technology in their business to give their clients the best service possible.
I am a member of Cyberstars International, a group of 200 privately invited Realtors from across the country who come together to share their knowledge of the latest technology ideas in the real estate field. I attend their 3 day conference once a year and always learn new and exciting ideas.
I have also earned the Certified Residential Specialist Designation. This is earned by Realtors® who have completed extensive training and by demonstrating significant experience in managing real estate transactions. Less than 4% of the more than 1 million Realtors® working today can call themselves a CRS Designee. This group represents the elite performers in residential real estate.
Areas of Expertise
I have been a residential New Jersey Realtor since 1992. During that time I have experienced many different markets. I specialize in working with both sellers and buyers. I work with everyone from first time buyers to luxury home clients. I am located in Westfield NJ and work both in Union County and Middlesex County.