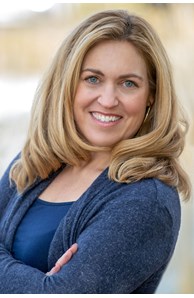 Sales Associate
About Me
Awards

International President's Circle

5 Star Agent - 2014 NJ Monthly Magazine
Designations
Seniors Real Estate Specialist (SRES), Smart Home Certified
More about Jill Skibinsky
Business Philosophy


From a family of successful real estate professionals I bring a unique blend of enthusiasm, exceptional negotiation skills and a personal touch to each and every client!
I am a full time real estate agent with Coldwell Banker Realty for the past 21 years. My commitment to my clients is to provide them with Exceptional Service so that they will think of me for all of their real estate needs now and in the future. As in any business or personal relationship, I believe that trust, accessibility and knowledge are the key tools to a successful partnership. I'll gain your trust and increase your knowledge by providing the insight and tools that you need to succeed as a Buyer and Seller in today's market. I am an SRES® Seniors Real Estate Specialist®, specializing in the 50+ market.
Please contact me for any information as I am always happy to discuss any of your real estate needs. I service many communities including Fanwood, Scotch Plains, Westfield, Cranford and the surrounding towns. Having grown up in Westfield and living in Fanwood, I am a top area specialist. As an agent who's an expert in this local area, I bring a wealth of knowledge and expertise about buying and selling real estate here. It's not the same everywhere, so you need someone you can trust for up-to-date information. I am eager to serve you.
Communities I Serve

Specializing in Westfield and the surrounding communities including Scotch Plains, Fanwood, Cranford, Mountainside, Clark, Garwood, Union, Warren, Watchung, Springfield, New Providence, Berkeley Heights, Edison and the Woodbridge area.
Area of Expertise


Specializing in Residential Listings, Sales, Rentals, Property Management and serving real estate buyers and sellers age 50+
Extensive knowledge in Marketing, Sales and Promotion
Skilled Negotiator and trouble-shooter
Computer Literate
Social Media Saavy
Local News:


Downtown Westfield Corporation
Awards and Designations


Having grown up with my grandmother and mother as realtors, the thought honestly never crossed my mind that I would follow in their footsteps. I graduated Cum Laude from The University of Hartford's Barney School of Business with a degree in Business, specializing in Marketing. My desire was to be in retail so I took a job with Lady Foot Locker in their management training program. I loved interacting with people but realized that this was not a forever career. I left the industry and embarked on a new career in Marketing and Promotions for consumers and the trade. Having worked for several agencies on many exciting consumer and trade accounts as well as working in business development, I honed in on my creative talents and strategic marketing abilities which I would further develop and incorporate into my chosen field. Then in 2002, the opportunity presented itself and with the encouragement from my husband, I decided to make a life altering career change where I would never look back!
I hit the ground running and was awarded the Rising Star Sales Award in 2003 having been in the business for a full year. I have had the pleasure and privilege of working with so many people which has allowed me to achieve so many accolades throughout my years in the real estate industry including Sales Agent of the Month, #1 Agent in Scotch Plains, # 1 Agent in Fanwood, inclusion on the company's TOP 50 list of Individual Agents in both GCI and Units multiple times throughout my career and:
International President's Circle - Top 5% of Coldwell Banker Realty Agents Worldwide 2022
NJ Association of Realtors Circle of Excellence Sales Award 2008, 2010, 2014-2022
NJ Monthly Magazine 7 Time Winner 5 Star Real Estate Professional Award
#1 Agent in Fanwood for Total Production in 2014, 2016-2022
President's International Circle 2022
President's International Elite 2014, 2016, 2017, 2018, 2020, 2021
President's Council 2015, 2017, 2018, 2019
President's Circle 2013
Sterling Society 2011
International Diamond Society 2010
SRES® Senior Real Estate Specialist®
Cendant Mobility Marketing and Relocation Specialist
Certified National Trust Historic Homes Specialist
Professional Standards Committee Member, Greater Union County Association of Realtors
Personal Background

A native of Westfield, Jill attended the Westfield Public Schools and was active in soccer, softball, chorus and band. Jill has also been a resident of both Edison and Morris Plains. Jill can offer first-hand information about housing inventory, school districts, surrounding neighborhoods, shopping, dining, transportation and much more.
Jill resides in Fanwood with her husband, Alex, and two children, Abigail and Jacob who both attend school in the Scotch Plains-Fanwood school system. They both graduated from the Scotch Plains-Fanwood Pre-School program and attended the JCC of Central NJ Preschool Program and Kindergarten Wraparound Program.
Community Involvement

Having grown up in Westfield and long time resident of Fanwood, I have been involved in many community organizations such as:
Board of Trustees and Membership Co-Director of Congregation Beth Israel (CBI)
Girl Scout Troop Leader at Coles Elementary School, Scotch Plains for over 5 years
PTA Fundraising Chairs of both Coles and McGinn Elementary School
Board Member of the Newcomers' Club of Westfield
Member of the Scotch Plains-Fanwood Newcomers' Club
Member and Pecan Chairperson of the Greater Summit Phi Mu Alumnae Chapter
Member and actively involved in the Jewish Community Center of Central New Jersey
Testimonials


"We specifically decided to work with Jill because of her indisputable track record of selling homes in the Fanwood/Scotch Plains area. Her responsiveness, attentiveness, and patience made us feel like we were her only clients. Jill made fantastic suggestions and never pushed us when we decided not to go with some of them - she was incredibly positive and upbeat throughout the listing process. We had a very tight timetable to sell our home, which she managed seamlessly. Her professionalism and fierce advocacy for her clients became even more apparent during the time between offer and closing. We always knew she was on our side - thank you, Jill!" - jillshappyclient
"I was referred to Jill by a trusted co-worker who worked with Jill to purchase their home in Scotch Plains. We liked her immediately because it was clear that she knew the area like the back of her hand, was diligent, honest, forthright, and truly looked out for our best interests. It was so reassuring to be guided through one of the most significant decisions of our lives by someone who really knew what she was doing. Highly recommend." - Allison
"I would give Jill Skibinsky six stars if I could! To say that she went above and beyond in the sale of our home would be an understatement. You never know what challenges are going to come up when you are selling a house. We had quite a few, and no matter what happened, Jill was always there to help and guide. She truly cared and was a real partner to help us get through everything. Jill has a fantastic network and was able to make things happen, even with the contractor backlog of the pandemic. Not only is Jill extremely skilled and outstanding at what she does, but she also is an incredibly generous and compassionate human being. I am so grateful to Jill and recommend her in the highest possible terms." - Holly
"Jill was part of our team that helped us prepare our home and work through the negotiation, post inspection work and appraisal of our home. She was very helpful in helping us stage the home and working through a very highly attended weekend of open house. She was a pleasure to work with, a fine person and professional." - Ellen and Dennis
"We owe so much to Jill. The full story behind our home purchase journey reads like an emotional "Hallmark" movie script. We needed to get out of a bad rental situation with a landlord determined to cash in on the feeding frenzy for houses brought on by the pandemic. Just describing the period as "stressful" seems terribly understated. We were faced with challenges, not the least was maintaining the proper educational environment for our two high school-aged boys.
From the moment Jill entered the picture, she brought sanity and hopefulness to our situation. Every single person she steered us to were pure gems. She got us a mortgage rep that pre-approved us. She recommended an amazing attorney, a phenomenal home inspector and the list goes on. But most importantly, her talents and deft handling of the sellers landed us a dream home far beyond the comfort and luxuriousness we ever thought we would obtain in our situation. We are so thankful that we took this journey with Jill. We can't say enough good things about her. " - MS
"Jill helped us buy our home in Fanwood. She knows the area extremely well, has great network of experts needed for the process. We never felt rushed and always had our questions answered to our satisfaction. She is very friendly. She highlighted a few specific and important points while looking at any property, something first time buyers will appreciate but at the same time let the house speak for itself. I will definitely recommend her!!
Thanks Jill" - Madhura
"Living in Fanwood for 14 years and growing our family here there is no one else we would want other than Jill Skibinsky to sell and find our next home here. Her wealth of knowledge of the market and list of potential buyers makes her the perfect agent for us and our needs." - Leslie and Victor
"Jill was exceptional! She always took phone calls and followed up. She handled our real estate needs like a pro. She became an important part of our family. "
"Jill is an excellent real estate agent. Unfortunately, when we were selling our home we found an underground oil tank that we were not aware that was there. She was always there for us and helped expedite the process. This removal usually takes months. With Jill's experience and persistence, it was done efficiently and quickly. Did I mention Jill's marketing ability? She kept us focused thru this nightmare and advised us how to sell our home. She also did an outstanding job staging our home which made it an irresistible home! I cannot thank Jill enough. I always recommend her highly to everyone!" - Sharon and Eric
"We thought we had left something in the house that was screwed to the wall after the closing. Jill was extremely accommodating working with the other agent and new owner to get it. She went above and beyond the call of duty in serving my real estate needs." Jeannie and Brian
"Jill provided excellent referrals." - Wayne and Grace
"I would highly recommend Jill to a friend or family member and definitely will use her again!" Ann and David
"Jill Skibinsky was excellent all the way through our sale and purchase of a home. She didn't miss anything, and she was very courteous, kind, patient and helpful always. She is the best!!!
More Testimonials


"I could not have had a better person to help us find our home. She knew the area inside and out,was completely professional, yet managed to be very friendly with me, my husband and two children. We had the children with us every time we looked at a property, and she was great about it. I've already recommended Jill to a family member." Gail and Danny
'My husband and I were thrilled with our personal attention we received from Jill. She was very attnetive to our needs/concerns and took the time to really get to know us and what we were looking for in a home. She provided us with information about the community, tips on where to shop. contacts, etc. The result: She found us a house that had everythign we needed plu everythign on our wish list. More than we ever expected! Thank you!! We love our new home." - Scott and Meredith
"Jill is the best in the business. Very patient, honest and helpful. She understood our needs and budget and helped us find a great value in a difficult and competitive market. She was involved in every process. Even helped with the radon remediation coordination." - Dan and Jen
"We hired Jill the day we found our home and we were able to put a bid on the house that day - she stopped everything and started working for us immediately." Lisa and Kevin
"We were referred to Jill. Jill was always available despite giving birth in the middle of the sale." Marc and Tara
More Testimonials

We wanted to pass on our experience with Jill Skibinsky: It is our absolute pleasure to provide comment on our time working with Jill Skibinsky over the past several months as we actively searched for a home in the Scotch Plains/Westfield area. Throughout our 10+ month search, we were faced with several unique situations, during all of which Jill was able to demonstrate her expertise not only on the process, negotiation but commitment to client service without exception. Jill was truly an expert on the area, continually providing insight on the current and upcoming inventory all while being consistently responsive, patient and accommodating; all of which made the search for our first home that much more pleasurable and easily navigated. We are now happy to say that we are now settling in to our new home. We have already and will continue to recommend Jill to our friends and family that are seeking real estate in the area as we know they will be in good hands! - Ashley Dave Provenzano