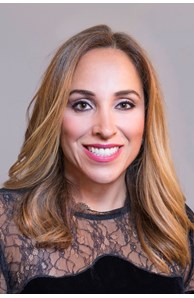 Sales Associate
Email

tara.kazi@cbmoves.com

Phone
Office
More about Tara Kazi
I have always loved listening to and learning about people. My goal is to support others in feeling the best they can at any moment in their lives. Finding out what "home" means to you and turning that vision into a reality is something I do best. Taking care of your investment and making sure you get the absolute most from the sale of your property (both monetarily and seamlessly throughout the process) is guaranteed when we work together.
Before fully dedicating my time to real estate, I spent over 20 years in the health, beauty and wellness industry. Based in the New York City area, I was a highly trained beauty and fitness consultant who guided my clients by building relationships and understanding who they were and what made them feel fearless and fabulous.
In 2017, due to our love of the beautiful Hudson Valley region, I, my husband and our two boys (Asher 8 and Eli 7) moved from New Jersey to Westchester. Having lived in several different states, cities, and towns, I realized that it's not just about finding a place to live, but it's truly about finding the ideal place for a family to feel at home.
I loved learning about different communities and all they have to offer. I started helping friends find their own special place to call home. I became so passionate about this finally leading me to achieve a longstanding goal of earning my real estate salesperson license.