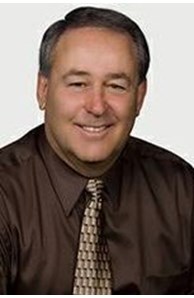 Real Estate Salesperson
About Me
More about John Petrillo
My Communities : Amenia, Dover, Pawling, Brewster, Carmel, Kent, Mahopac, Patterson
SELLING OR BUYING A HOME CAN BE STRESS FREE
Make The Right Choice
About John Petrillo
I specialize in representing my clients in the purchase and sale of single-family residences and income property within PUTNAM, WESTCHESTER, AND DUTCHESS COUNTY, NY and CONNECTICUT. I keep current of all transactions in these areas and I am also very knowledgeable with our local schools.
I was born in Mt. Vernon and have lived in Tuckahoe and Yonkers. I attended Lincoln High School, where I played football and baseball. I graduated in 1964 and joined the Navy where I received an honorable medical discharge. I then joined local union 501 where I became a Master Electrician, and ran many large projects. In 1969, I moved to Brewster, New York, where I became a builder/developer. I have since built many quality homes as well as many fine subdivisions. I have three children who graduated Brewster High School and have successful careers today. I was also a coach for youth football for fifth through eighth grade for eleven great years. I was a Rotarian and named "Rotarian Of The Year" for 1984-1985. I am currently a member of Kiwanis of Putnam County. I enjoy golf, boating, making friends and above all being a REAL ESTATE CONSULTANT.
CERTIFICATIONS AND RECOGNITIONS
I have been ranked #14 in the United States and #1 in New York State and #1 in the region. In 1999, Putnam County Realtors named me "Realtor of the Year". Since 1997, I have been the top-producing agent in Putnam County through 2006. In 2000, I was inducted into the Hall of Fame, and in 2003, I was inducted into the Honor Society. In 2005, I was awarded the PRESIDENTIAL AWARD by Putnam County Association of Realtors.
Years of Experience: 30+
Specializations: First Time Home Buyers, Luxury Homes, New Homes, Real Estate, Relocation, Townhomes.
Areas Served: Southeast, Brewster, Carmel, Cold Spring, Cross River, Goldens Bridge, Mahopac, North Salem, Patterson, Pawling, Purdys
TESTIMONIALS
"Everyone buying a house should be as lucky as we were. John and Denise made what we thought would be the scariest experience in our lives into a piece of cake. They just don't become your realtor; they become part of your family." David and Jenn Radovich, Carmel
"Through John's expertise and professionalism, all parties involved were very happy with the purchases they made, including us. He was very cool, calm and collective in the period he worked with us, and assured us of the best possible price available. My wife and I highly recommend Mr. Petrillo's real estate experience and his personal one-on-one approach in dealing with all of our questions and his very professional responses." John and Antonella Montefusco, Carmel
"John is a pleasure to work with. He lives in the area and is very knowledgeable about the community and its value - both financially and socially." Carol Avona, Brewster
"From day one, he honed in on our desires and needs, and directed us accordingly. He was focused on what we wanted, not what he wanted to sell. That is a quality that is hard to come by. If we ever sell or purchase again in this area, he will be our first and only contact, as we know things will be handled professionally and correctly." Joan and Doug Halstead, Mahopac
"John made a great impact on our lives. He found us our first home and we could not be happier." William and Jacqueline Dudas, Patterson
"We appreciate both your patience with us, as well as your professionalism during this stressful time. Your experience made the sale of our existing home painless, and your extensive knowledge simplified the complexities of building our new home". David C. Williams, Brewster
"John not only found us our home, but he found a home for my daughter, my niece, my nephew, and friends! He truly has become a part of our family, and is someone we would always put our trust in!" Lenny and Judy DiMaio
"It took a while for me to sell my house but John kept my hopes up and assured me that I will fine the right buyer, and we did. I feel that both, I and the buyer were happy with the result. But John also became a friend in need when I had to go to the hospital and had no one to take me and bring me back at the time. He came to my rescue and took me to the hospital at 8:00 am that day and picked me up at 12noon. That alone tell you what kind of person he is." Rudolph Arroyo, Brewster