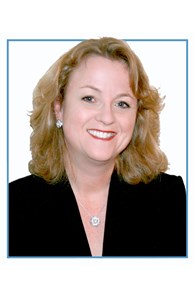 Real Estate Salesperson
More about Natasha Pazdzerskaia
"Underpromise and Overdeliver" is my motto. I truly believe that "one size doesn't fit all". Each and every client is different and deserves individual and undivided attention. I will go an extra mile for my clients, and will not stop until all of their requirements are met and questions answered.
My goal is to make every real estate transaction as smooth and enjoyable as possible, building relationships along the way that last long after the closing.
I hold Master's Degree in Library and Information Sciences from Pratt Institute, and before coming into Real Estate, I have spent many years in corporate America in Research, Marketing and Business Development areas. I love numbers, trends and market statistics. I use my analytical skills to help my clients make best decisions about buying, selling, or investing in real estate. My strong negotiating skills come into place by getting them the best deal possible!
I am a native Russian speaker, and also hold Master's Degree in History and English from Moscow State University.
I would love to get to know you and help you achieve your real estate goals!
Testimonials
For updated testimonials visit: https://www.zillow.com/profile/Natasha-P/
Michael M: Natasha is extremely professional, knowledgeable, and attentive. She organized staging, photos, and listing in a timely manner and provided honest and helpful feedback. Natasha was quick to respond and always available when needed. She knows the market and provided good counsel on pricing and negotiating. I would choose to work with her again in an instant.
Michele L: If you are looking for an agent look no further! Natasha has been amazing since the first conversation over the phone to the day we closed! Natasha has always been there to answer all our questions day and night including days off and on vacation! The knowledge she has is above and beyond, She has the patience of a saint and She never gave up on us! She kept us calm through the entire process ! We are truly thankful for her! We could not have done this without her by our side! We are forever grateful.
Steve B: Our experience with Natasha was more then we could have ever hoped for!! She was wonderful 4 yrs ago when we purchased this property which is why we called her when we were ready to sell our home. She was extremely knowledgeable, put all our worries to rest, always available to answer any questions or concerns and truly made us feel like a priority. Within less then a week of speaking with her, she had our house on the market, had an open house and our home sold in 2 days for more than asking price. We would highly recommend Natasha!! and have given her name 2 couples who may be selling their homes in the near future. Thank you Natasha!!
Paola C: Natasha has been great!! Shersquo;s always there when we need her! Always responsive and very caring and helpful??We have known Natasha for many years. She sold and we bought our house with her in 2016 and now she sold my parents house and they also bought a house. Both experiences were done nicely and quickly! If I ever was nervous about things Natasha always knows how to calm me down and tell me everything will work out and it always did! Thanks Natasha we love you your the best.
Andrew C: Natasha is very nice and easy to work with. She makes you feel really comfortable and is willing to work with you at any time/day of the week. There was a house we really loved but were competing with another buyer. She explained to the seller our situation and the seller decided to choose us to sell to. We are so glad and are looking forward to moving into our lovely new home. Thank you for everything Natasha! You are truly the best!
Jennifer G: I did not work with Natasha on either the selling or purchasing part of my real estate experience, but I did come across Natasha during this time and was incredibly lucky to have a number of conversations with her where she provided trusted guidance and support. I found this highly admirable - Natasha was not working on a commission with me, she was just being genuinely kind and helpful; unfortunately, traits that you do not see very often today. I highly recommend Natasha. I think you would be in very good hands working with her.
Emilia P: Natasha is a wonderful, thorough, kind and responsive realtor. We were looking for a long time with no luck. Once we sought Natasharsquo;s help the process went a lot smoother! We were first time home buyers and she patiently guided us throughout the process. She took down thorough notes during our inspection and was diligent till the day we closed. We could not have asked for a more reliable, trustworthy and kind realtor. For years we were hoping to become homeowners and she helped it become a reality! Thank you so much!
Carol D: We highly and gladly recommend Natasha. She was professional, knowledgeable, responsive and worked with us every step along the way, helping us to quickly sell our house at a price we felt was very fair.
Viktor T: Natasha, we wanted to thank you for all your assistance in the purchase of our new home in Carmel. Being first time homebuyers, we had a lot of questions and doubts. Natasha was always there to assure us that everything was fine and to answer all of our questions. She never made us feel as though we were taking up time that could be better spent elsewhere or that we needed to hurry the process. We always felt that we were important to her and she always had time for us. Lots of laughs, lots of encouragement. Natasha is professional, knowledgeable, kind, patient, honest, smart and helpful. We had the privilege of working with her for 1 year. In that time, she helped us find the perfect first home for us. We will be sure to give her name to any of our friends and family who may be in the market to either sell or purchase a home. She is the best!
Cory S: Natasha gave me all the time and resources I needed to buy my house. She was very patient, understood my needs and was right on target with the properties that were of my interest. She was very helpful with the negotiations when we were ready to make an offer and she guided me through the process of signing a contract and getting an attorney in the state of New York. Having her as my realtor was a pleasure and I will consider her the ideal person in case I need to sell my house or buy another one in the area. A pleasure indeed.
Mark D: We consider ourselves extremely fortunate to have hired Natasha as our realtor to sell our home. She answered our many questions in a timely manner and was extremely patient with us every step of the way. Natasha is a top notch professional; we highly recommend her to sell your home or to find the home of your dreams.
Cory S: I remember the first time I started looking for a house. I was new to all of this and I made a phone call to nobody specific and it was like a match made in heaven. Natasha was the person who picked up the phone and we instantly connected. She has been wonderful throughout my journey. She has gone above and beyond, exceeded expectations and I honestly could not ask for a better person to help me out. She works very hard to genuinely help out, is extremely dedicated and very patient. This is arguably the biggest investment of anyonersquo;s life and I can proudly say it was thanks to Natasha for making this experience so special. You want someone who is caring and will make this life changing experience as comfortable as possible, I high recommend Natasha!
Danielle R: Natasha is wonderful! She was always a pleasure to work with. She really cares about you. She made me feel like I was her only client. I wish everyone could have the experience I had with her. Thank you again for helping our family get our dream home.
Brian S: Natasha is nothing but a pleasure to deal with. Professional in every respect with a positive attitude that is so much appreciated in any real estate transaction. She guided me through both the purchase of my property as well as securing a tenant. Excellent job done!
Sonja A: Natasha has been patiently working with us for years. She is always accommodating and professional. She is a pleasure to work with.
Vitali G: We were very impressed and happy with Natasharsquo;s handling of the sale of our house. She proved to be very knowledgeable throughout the process, highly professional and readily available to answer our queries and navigate us through. Natasha is meticulous, very attentive to details and supportive which is important during this highly emotional exercise. We shall certainly recommend her to whoever plans to buy/sell real estate.
Hilary A: Natasha is a great realtor. This was my first time buying a home and she made me feel so comfortable. I learned from her and she also listened closely to what I wanted.
Vivian G: Natasha is the only person I'd turn to for selling or buying a house. She has done both for us and did everything possible to make these anxiety producing events painless and easy.
Nicholas D: Natasha is wonderful. She's responsive, prompt, and always has your best interests in mind. When working through a company that couldn't process my loan, she really came through and helped find an alternate way to finance what was basically my dream property.