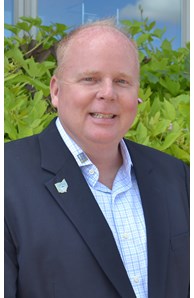 Sales Associate
Bryan Hoelzer, REALTOR
Awards

International President's Elite
Designations
Cartus Network Affinity Specialist (CNAS), Cartus Network Buyer Specialist (CNBS), Cartus Network Inventory Specialist (CNIS), Cartus Network Marketing Specialist (CNMS)
More about Bryan Hoelzer
Team Hoelzer Our Story...
At Team Hoelzer, we are in the business of changing people's lives through better Real Estate. From taking a Renter to owning home, providing for early retirement through Real Estate Investment or helping a family or individual set a new direction in their life.
This is our passion and we place our focus on you, your goals, dreams and loved ones. We formed Team Holezer in 2011 to be more competitive and serve our clients better. Recently we were asked to join Coldwell Banker West Shell in April of 2016 to take our service and competitiveness to the next level.
Buying and selling is a process of many different pieces and no deal or closing is ever easy. Thats why we'll be your expert mentors supporting you every step of the way. Doing whatever it takes to make your dream come true and change your life for the better.
Because when we help you achieve your dreams we become your Real Estate Partners for Life.
Our Business Model
Experts Across all Aspects of Real Estate - We bring over 30 combined years as agents. But we've also been entrepreneurs, business owners and Real Estate investors and well. The result is that we handle any Real Estate need including: buying, listing, relocations, military, investment, rental income, residential, new construction, commercial, REO, land, leasing, lease options, land contract and lease purchase. we handle any Real Estate need including: buying, listing, relocations, military, investment, rental income, residential, new construction, commercial, REO, land, leasing, lease options, land contract and lease purchase.
Trusted Support for Negotiations, Closing and Beyond - These are very detailed processes with many different steps. We'll help you succeed through all of it, the negotiation, the closing and beyond, because we want to be your Real Estate Partners for Life
Proven Network for financing, Warranties, Inspections, and Titles - We are fortunate to surround ourselves with Qualified Lenders from National Banks to Local Saving and Loans, Home Warranty Providers, Detailed Home Inspectors and Title Companies. Aligning our clients with Services providers and Vendors helps then through every aspect of a Real Estate transaction.
Why Choose Team Hoelzer
The Power of Coldwell Banker West Shell - We were recently asked to join Coldwell Banker West Shell, which we did in order to be more competitive and serve YOU better. That's because Coldwell Banker is the No.1 Recognized Brand in the US and the World. They also provide us with more resources, the latest technology, and the best marketing tools in the industry. We've already become one of the top 1% of the Coldwell Banker Agents.
Our Select Group of Experts, Technician and Other Help - We have a list of Trusted Plumbers, Electricians, HVAC, etc that we've relied of for years, to make this transition smoother and more cost-effective, or to help you get the most out of your selling price.
When Things Get Tough, We Get Better - We love to take on challenges and resolve them quickly in your favor.
Masters of Customer Service - We ran a successful restaurants for over a decade, We know Customer Service!
Innovative Marketing Strategies and Applications - From the latest and most innovative marketing technology, video and apps, to prove sales techniques that deliver time and again.
Your Time is of the Essence - We don't waste your time, we structure our partnership to best meet your needs and schedules.
Local Real Estate Expert -When it comes to finding Success in the Right Neighborhood, we bring our combined 30yrs of local Real Estate leadership.
Achievements, Credentials Affiliations
TOP 25 LARGEST SALES IN CINCINNATI
MULTI-MILLION DOLLAR CLUB YEAR AFTER YEAR
QUALITY SERVICE AWARD WINNER YEAR AFTER YEAR
OAR ldquo;PRESIDENT SALES CLUB DISTINCTION AWARDrdquo; Given to less than 5% of Realtors 2012-2014 and 2017
SOLD $8.5 MILLION ndash; 2014
CINCINNATI BOARD OF REALTORS CIRCLE OF EXCELLENCE ndash; 2014, 2015, 2016 2017
MASTER DIAMOND SALES AWARD ndash; 2014
SOLD OVER $10 MILLION OVER 80 TRANSACTIONS ndash; 2015
CENTURION AWARD FOR TOP PRODUCING SALES Highest Achieved Award with C21 - 2015
SOLD OVER $12 MILLION OVER 90 TRANSACTIONS ndash; 2016
OAR ldquo;PRESIDENT SALES CLUB Excellence AWARDrdquo; ndash; Given to less than 5% of Realtors 2015-2016
BRYAN KATHRYN SOLD $12 MILLION DOLLARS OVER 80 SIDES ndash; 2016
INTERNATIONAL PRESIDENTrsquo;S PREMIERE AWARD ndash; 1% Of Coldwell Banker Agents 2016
SOLD 15 MILLION OVER 116 TRANSACTIONS ndash; 2017
TOP 1% OF CALDWELL BANKER AGENTS - 2016 2017
RECOGNIZED BY THE CABR AS SELLING OVER 100 TRANSACTIONS - 2017(Only 25 Realtors out of 4000)
CARTUS RELOCATION NETWORK SPECIALISTS - Cartus Certified
MOVING FAMILIES INITIATIVE SPECIALIST- MFI Certified
RELOCATION CERTIFIED EXPERT
ZILLOW, TRULIA, AND REALTOR.COM PREMIERE AGENTS
Bryan's Bio

Bryan bought his first home at 25 and been a Real Estate Investor and Entrepreneur ever since. He's been a successful Real Estate Agent since 1995 with a broad range of expertise and experience. He's also been a local business owner and Board Director of the Chamber of Commerce and member of the BNI, Business Network International, which focuses on building quality networks and better business results. He loves working with Buyers and Investors. Bryan is Relocation Certified for Cartus, Graebel and Many more. Bryan and Kathryn also dedicate their time and efforts to many Charities and Community Programs. Bryan recently started a new neighborhood program called "Team Litter Gitter" which focuses on keeping our community clean and free of litter. He has been recognized by the City Mayor and the Green Twp Administrator for his efforts and has their full support for Keeping the Community Clean. His Goal is to have others join and keep their communities clean.
"We loved working with Bryan and Kathryn Hoelzer! They came in with a great plan and helped us sell our house quickly and easily! We have already recommended them to other friends in the area. Together Bryan and Kathryn are an amazing duo of expertise and skill."
emsp; -Sarah Taufique, Client
REPUTATION FOR RESULTS
Office: 513-839-5595
bryan.hoelzer@cbws.com
www.homesforsaleincincy.com