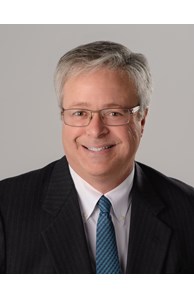 Sales Associate
Email
Phone

Market Central RegionalOffice

9321 Montgomery Rd Ste C, Cincinnati, OH 45242-7701
Awards

International Diamond Society Team
Designations
Luxury Property Specialist (Luxury Specialist), Smart Home Certified
More about Greg Tassone
Greg Tassone is passionate about real estate. Clients of Greg Tassone say he is always available and that professionalism, competency, and integrity are his strong traits. Greg offers a valuable range of real estate knowledge and experience unsurpassed in the industry. His career in real estate began in 1988 as a real estate and environmental attorney assisting clients with land acquisitions, leasing, and financing transactions. In 1995, Greg became the in-house legal counsel for West Shell Realtors. Greg says, "In those days, I enjoyed wearing many hats as in-house legal counsel but I began to realize just how fun and fulfilling it is to help individuals and families sell, buy, and lease real estate."
Within three years Coldwell Banker and West Shell merged to form a leading real estate company in the Tri-State area and the rest, as they say, is history. "The choice to remain in Cincinnati and to transform my real estate career from real estate attorney to realtor was a seamless one. I had been involved behind the scenes in hundreds of transactions as a young attorney and now, as a seasoned veteran I have assisted hundreds of clients in selling and buying real estate as their realtor."
Greg works for the Montgomery Regional Office of Coldwell Banker Realty, serving clients throughout Greater Cincinnati's Northeast and East corridors. His client base is particularly strong and he loves the excitement of working with sellers and buyers. His background enables him to frequently assist clients with their entire real estate portfolio from traditional buying and selling activities including new home construction to small commercial acquisitions, investment properties, and second homes in resort communities.
Greg enjoys a fulfilling personal life as well as a prosperous professional life. A graduate of Vanderbilt University and The University of Toledo College of Law, Greg and his wife, Molly, have joined the category known as "empty nesters" and make their home in Mount Lookout.
"I am proud to be involved in the Cincinnati community but I am most proud of my family. We are a very loving family and proud of each of our successes. This nurturing environment enables me to be the lifetime resource I like to be for my clients."
Education and Awards
*Vanderbilt University, BA
*University of Toledo, JD
Cincinnati Board of Realtors
*Circle of Excellence, 1999-2021
*Ohio Association of Realtors (OAR)
*President Award, 1999-2018
*OAR Award of Distinction, 1999-2004; 2007-2009; 2014-2020
*Oar Award of Excellence, 2005-2006; 2010-2021
Coldwell Banker Realty
*Diamond Society, 2000-2019
*CBWS Chairmans Advisory Council, 2001-2006; 2008-2011; 2013
*Coldwell Banker International Presidents Circle, 2000-2006; 2008-2019
*West Shell, Jr Award, 2006
*Beulah Mathis Award, 2016
*HGTV House Hunters- Realtor on Season 135, Episode 13, 2017
Community
*St. Mary Church, Hyde Park
*Crossroads Church
*City Gospel Mission
*CBWS Foundation Board of Directors
Experience
*Over 20 years of Professional Real Estate Experience as a realtor affiliated with Coldwell Banker West Shell Realtors
*Vice President and General Counsel of West Shell Inc.
*Keating, Muething, Klekamp, PLL
Affiliations
*National Association of Realtors
*Ohio Association of Realtors
*Cincinnati Area Board of Realtors
*Ohio State Bar Association
*Cincinnati Bar Association