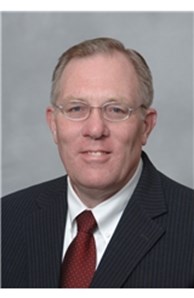 Sales Associate
Email

jack.schrand@cbws.com

Phone
Office
Connect with Jack
Awards

Circle of Excellence
Designations
Smart Home Certified
More about Jack Schrand
Vision
Our Mission is to be acknowledged by our clients as the Real Estate Team that creates trust by delivering real estate services with the highest degree of quality, value, and integrity. We are a full service real estate Team dedicated to "Delivering More Than You Ever Imagined."

Business Philosophy
We enjoy Serving our clients and friends Professionally and Effectively with their Real Estate needs. We are RESULTS Oriented with a High Emphasis on SERVICE. We want to Earn the Right to be your Realtors for life. We're The Schrand Team. We Sell. We Serve. We Love what we do.

Testimonials

Here's what some of our past customers have had to say.
"Working with Jack and Gail was a pleasure. Their experience in real estate proved to be a real asset, as did their extensive working relationships with other agents throughout the area. The Schrands were able to give us good advice and negotiate the best possible terms as we sold our home and as we bought a new one."
Annette and Tom Laughlin
"The Schrand Team have true caring and compassion for their clients. I had my fears and trepidations about moving after 32 years in the same house. Gail and Jack led me through the whole procedure without a hitch. They were always there for me no matter how many questions I had. Their response was always prompt and helpful. They are great people! You could not find better agents than Jack and Gail Schrand."
Bonnie M. Uhl
'"Jack & Gail made selling a house easy! They walked us through, step by step, the whole process of selling the house, going over everything in detail, being there for every question we had. As you know, we had our house for sale on and off by owner for a long time, and even had it listed with another Realtor for a while. We signed with The Schrand Team and CBWS and within seven days the house was sold! We thank God for you and would recommend you to everyone we know who is thinking of selling a house."
Lee and Angela McLaughlin
"Jack and Gail Schrand were extremely professional, sfficient, prompt and trustworthy. We have worked with Jack in past transactions and appreciate all the extra steps he makes to help us and make us feel that we are very important to him. With this transaction Gail was involved and this added even more personalization and professionalism. The Schrand Team is an extremely valuable asset to Coldwell Banker West Shell."
James and Cheryl Beard
"Jack was exceptional. He answered all our questions. He provided insight and suggestions. He helped us through some issues, etc. He is ver courteous and professional."
Roy and Maggie Clark
"I had tried three realtors before working with Jack. He restored my faith in the real estate profession and went above and beyond to help me find the perfect home."
Amy Tate
"I felt immediate confidence. You guys were wonderful and we tell everyone we can when the opportunity presents itself."
Jim and Rose Auer

Community Involvement

We Sell Greater Cincinnati! Serving Butler County, Clermont County, Hamilton County and Warren County in Southwest Ohio.

Services Available

The Schrand Team will coordinate your Real Estate purchase or the sale of your property.
* We Listen to You first to hear what your needs are.
* We Ask Questions to Better Understand why and how you need our service.
* We Suggest a Course of Action based on your goals and what is required to get the results
you desire.
* We Use our Expertise and our Connections to assist you with the marketing or purchase of your property.
* We Help You take advantage of our 30 plus years of experience of helping other clients just like you achieve their goals.
* We're With You each step in the process.
* We Will Earn Your Trust.

Areas of Expertise
The Schrand Team has been serving buyers and sellers of homes and property in Greater Cincinnati since 1975.
* Consistantly Among the Top Sales Agents at West Shell and Coldwell Banker West Shell
* A Leader with the Cincinnati Area Board of Realtors serving on and chairing key committees
* Teaching other Realtors at the Board of Realtors, our company and in our community
* Past Sales Manager and Training Director
* Respected as an Honest and Knowlegable Real Estate Professional
* We've served some of Cincinnati's very best real estate clients effectively and professionally. They are now our friends.

Personal Background
Visit us on:
Jack on LinkedIn