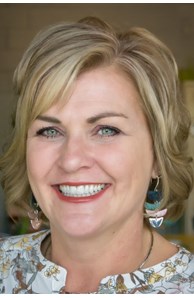 Realtor®
Email

joan.lane@cbws.com

Phone
Office
Connect with Joan
Awards

International Diamond Society Team

Circle of Excellence
Designations
Smart Home Certified
More about Joan Lane
Business Philosophy

Education and Training


Bachelors of Social Work, University of Cincinnati
Masters of Social Work, University of Kentucky
Graduate, Hondros College
Graduate, Ivy Tech Real Estate Program
Southeastern Indiana Board of Realtors: Million Dollar Club
Coldwell Banker: Sterling Society, Diamond Society, International President's Circle
Ohio Association of Realtors President's Club
Certified Relocation Expert
Circle of Excellence - Circle of Honors Listing
2009 West Shell Jr. Award
Green Building Designation for Building Professionals (CGP)
Awards And Designations

About Joan Lane


Choosing the correct realtor does make a difference. I understand you have a choice, which is why I strive to provide outstanding service with exceptional results. I am a Real Estate guide for Real people.
Here is what I can offer you...An exceptional level of service with the latest technology, strong negotiation skills, integrity and a 'customer-driven' commitment to real estate. My business philosophy is simple: I strive to deliver a positive experience for every customer. I don't just work here, I live here and love it. I strongly believe in taking an active role in the community because it means so much to me. I truly believes that we are all a part of the interdependent web of life.
While my business extends northwest of Cincinnati and throughout southeastern Indiana I specialize in the following communities... Harrison,OH, Ross, OH, Fairfield, OH, West Harrison,IN, Hidden Valley,IN, Bright, IN, Lawrenceburg, IN, Batesville, IN, and surrounding communities. You may view listings for these areas and thousands more throughout the Tri-State directly from Joan's web site at www.cbws.com/joan.lane.
What Past Clients Have To Say


"Professional and thorough. Joan provided valuable guidance in selling my home and searching for a home." John
"Thank you for all your hard work! We really appreciate everything you did and for your steady patience!." Ken amp; Jacquie
"Joan, just wanted to say Thanks for being patient and working so diligently. I appreciate all of your hard effort." Andy
"Joan was fantastic. This was my first home buying experience and she took us through step by step!" Angela amp; Joel
"I cannot tell you how much we appreciated all you did to get this deal to closing, had it not been for your valiant efforts in the last couple of weeks I am sure this would not have happened. I assure you if we ever have any real estate needs back in the area we know who we will call, and we will recommend to our friends and family. Again, thank you!" Tom amp; Jill
"I would definitely recommend or use the services again of this agent and her assistant. I found them very helpful and informative." Holly
"Joan was the first real estate agent I have ever dealt with and will be the last. I would never consider using anyone else. Her knowledge on the market I was looking for was great. Not only did she help me buy a home, but she went out of her way to try and explain and teach me along the way. She truly made a potentially hard and stressful process very easy for my wife and I." Nick
Community Involvement and Philanthropy


These are just a few ways I've been able to give back:
Donor - Dress for Success

Donor amp; Volunteer - Habitat for Humanity

Donor - Fine Arts Fund

Donor - United Way Fund

Donor - Love Inc.

Served as Vice President of Women's Council of Realtors

Donor amp; Volunteer - "Adopt A Family" for the holidays

Donor amp; Volunteer - Muscular Dystrophy "Lock-Up"

Dearborn County Home Builder's Association Member amp; Board of Directors

Dearborn County Parade of Homes Committee Member amp; Chairperson

Donor - Harrison High School Scholarship Fund

Volunteer amp; advocate for at-risk or special needs children

Donor amp; Volunteer - Life Adventure Camp

Donor amp; Volunteer - Big Brothers/Big Sisters (Big Sis)

Donor - Public Radio

Donor amp; Volunteer - Coldwell Banker Foundation

Donor amp; Volunteer - Harrison's Mayor Fund

Donor amp; Volunteer - Adopt a Class

Donor - Community Athletic Sponsor

Donor - Make a Wish Foundation

Donor amp; Volunteer - Reds Community Fund

Donor amp; Volunteer - Pink Ribbon Girls

Participant - 5K Charitable Events
Vision

Services Available

How We Showcase Your Property