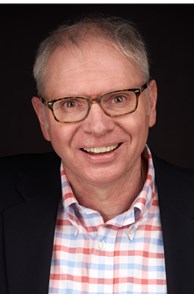 Sales Associate
Email

john.mereness@cbws.com

Phone
Office
More about John Mereness
"Classic Homes - - Modern Living"
I have a passion for classic homes and finding ways to fit them into modern life.
I grew up in a 1917 built Cottage English Tudor Revival surrounded by Victorian homes in the nostalgic National Register Historic District of Wyoming, Ohio. Wyoming is a charming community known for its school district, miles of sidewalks, beautiful trees, bustling business district, and diversity - including amazing architecture from the 1800's to 1960's, plus even new builds. And that neighborhood charm also brings expertise in how an older home fits your needs of today.
Renovating classic homes, art deco to mid-century modern design, and vintage automobiles (specifically Auburn's).
You may see me touring Greater Cincinnati in a 1936 Auburn automobile – The Auburn Automobile Co. of Auburn, Indiana were makers of Auburn, Cord Duesenberg's. You may also see me at Cincinnati Concours d'Elegance events (fka Ault Park Concours d'Elegance). I am a Founding Member of the Board of Directors of the Cincinnati Concours d'Elegance Foundation.
Did you know the Concours is the second oldest of its type in the United States, while benefiting Juvenile Arthritis needs in Southern Ohio ?
Or, you may see me around town training an "English" Airedale Terrier (or the Airedale Terrier is training me - the jury is still out on that one). They are called "King of the Terrier Breeds" and we are exploring the countless miles of Greater Cincinnati neighborhoods and sidewalks. And yes, I am the one wearing the Chuck Taylor All-Stars!
A dedication to real estate and technology have been integral to my 20 years in Legal/Law practice.
Licensed Attorney in Ohio
Juris Doctor degree from University of Toledo
Bachelor of Business Administration (with dual majors in Marketing and Management) from University of Cincinnati's Carl H. Lindner College of Business
Licensed Realtor in Ohio
My affiliation with Coldwell Banker Realty is a natural extension to my legal background, having handled near countless home sales from negotiation-to-completion in settling estates through Estate Planning and Probate practice. This dedication continues today as I help individual(s) prepare and sell a loved one's home – connecting it to the next generation of owner(s). Plus, my expertise in negotiations for large scale IT/Technology platform purchases supports a pursuit of modernizing Real Estate processes and client experiences.
Adding value to your home buying and selling experience…
I am associated with fellow Coldwell Banker Realty, Realtor Jillian Ackerman Livingston. Sharing a Wyoming background and interests in classic homes and vintage automobiles - we complement each other's professional strengths with her having expertise in Real Estate Divorce. Focusing together on the "First Suburbs of Cincinnati", we are your specialists in Clifton and Gaslight District in addition to: Downtown/OTR/West End, Clifton/CUF/Northside, Walnut Hills/Mt Auburn, Westwood/Price Hill/Western Hills, Hyde Park/Mt Lookout/Oakley/O'Bryonville, and Pleasant Ridge. Plus, we also have in depth of knowledge with neighborhoods such as Glendale, Sycamore Township/Indian Hill, Montgomery, Madeira, Blue Ash.
I look forward to supporting your interests in Classic Homes - - Modern Living.