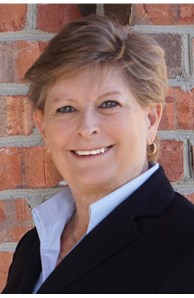 Realtor®
Email

kim.lenzo@cbws.com

Phone
Office
Connect with Kim
Awards

International Diamond Society
Designations
Smart Home Certified
Languages other than English
Spanish
More about Kim Lenzo
Business Philosophy

Education and Training

Affiliations

Experience


Kim is a Cincinnati Native with family on the East and West "sides" of Cincinnati. As the daughter of a Cincinnati Fire Fighter, she received an extensive education of the variety of neighborhoods and towns in the Greater Cincinnati area and developed a love of many areas of the city. Kim's husband, family, and friends call her the "Cincinnati Tour Guide" because she loves to show off "her city" to visitors.
As an experienced Five Star Real Estate professional, Kim Lenzo understands buyersrsquo; and sellersrsquo; needs and guides them wisely throughout the buying and selling process. Having moved many times herself, and having lived in different states and in Spain, Kim helps her clients find the home they desire, leaving no stone unturned to find the right home for each and every client. She understands the challenges involved in relocating to a new area and works hard to introduce relocating clients to the Greater Cincinnati area.
Kim's business and professional career includes a long career in Human Resources during which she developed a communication style that helps real estate buyers and sellers get the information they need to make the many decisions that arise during real estate transactions. No question is left unanswered and every resource is utilized to get buyers and sellers the answers they need. As a trained and experienced negotiator, Kim provides home buyers and sellers excellent service and results throughout the negotiating process.
Kim employs the most current technological tools to successfully market your home or make your home search an efficient process. This includes the use of Coldwell Banker's Homing Device property search program, ProRealtour, HomeBase InTouch and our dynamic Internet marketing presence.
Kim is a Realtor Affiliate with the Homes for Heros program. You may contact Kim for more information about these two exciting programs!

Personal Background

Services Available

Affiliations

Kim is a member of the National Association of Realtors, the Ohio Association of Realtors, the Cincinnati Area Board of Realtors, and the Greater Cincinnati Multiple Listing Service. Testimonials


"Kim Lenzo was an invaluable asset when my wife and I were looking to move into a new home. She showed us a nice variety of home with-in our price range and guided us wisely throughout the home-buying process. I can endorse Kim as a realtor for families looking to buy or sell their home in the greater Cincinnati area."
Client: Mark C
ldquo;I recently worked with Kim on a real estate transaction. She is very knowledgeable and detail oriented and follows through with all her work to get the job done right. I would recommend her to anyone in a second.rdquo;
Top qualities: Great Results, Personable, High Integrity
Client: Debbie Herbig-Angel
ldquo;I have worked with Kim Lenzo for a while now and without her expertise, dedication to perfection and results in her work, I wouldn't be in the position that I am now to continue doing what I love in life. Without Kim's voluntary and often even unsolicited help, stress and the sheer amount of issues she has removed from my hands would have overwhelmed me. She has been a life/business saver. I highly recommend Mrs. Lenzo for any of your real estate needs.rdquo;
Denise hired Kim Lenzo as a Real Estate Agent in 2010 and hired her more than once

Top qualities: Personable, Expert, Creative
Client: Denise Wagner
ldquo;Kim Lenzo was able to sell my Mothers house within 2 days of putting on market. She was always on time for meetings, kept me well posted via Email and Phone calls on the status of the sale. I would recommend Kim to anyone wanting to sell or purchase a home."
Top qualities: Great Results, Personable, On Time
Client: John Fricke