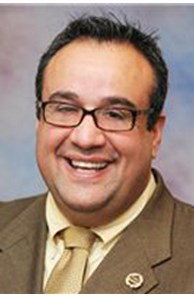 Realtor®
Email

tom.deutsch@cbws.com

Phone
Office
Awards
International President's Premier Team

International President's Premier Team

Circle of Excellence
Languages other than English
Italian
More about Tom Deutsch, Jr.
Business Philosophy
I constantly remind myself of a quote from Warren Buffet that I like: "It takes 20 years to build a reputation and 5 minutes to ruin it." Everyday I strive to deliver a positive experience for my clients. This is accomplished through the collaborative efforts of my team who are dedicated to the success of your housing transaction. The Deutsch Team is a group of 4 agents and 5 office administrators who are real estate professionals motivated by success, happy clients, and a constant pursuit of personal excellence and self-improvement through our work. We also care about you, each other, and a community presence that is involved and gives back through an attitude of service. There really is no substitute for good old-fashioned hard work and persistence. Our goal is performance that produces results. In today's climate, we find that you have to push really hard to make it through the hoops and processes that sometimes look more like road blocks! This is why persisitence and mental fortitude are so necessary to making sure the deal comes together and stays together. Afterall, our mutual goal is to sit at the closing table.

Ask any realtor how many properties did they sell last year? Do you want an agent who is a friend of the family? Or, do you want someone who can get it done?
Education
1985 Graduate of Elder High School
2003 Graduate of Hondros Real Estate Career Institute
Awards And Designations
#1 out of 88,000 CBWS Agents in North America for Closed Units
Top Producer Award for Sold the Most Units 2010-2016
Top 1% of all NRT Sales Associates Nationwide 2008-2016
Top 1% of all Cincinnati Area Realtors in 2008-2016
OAR President's Sales Club - Pinnacle of Performance
Relocation Specialist
2004 CBWS Rookie of the Year
2004-17 Diamond Society
2004 President's Club
2005-17 CABR Circle of Excellence
2006-17 International President's Elite
2006-17 Chairman's Advisory Council
Truly Remarkable Customer Service Award, 3 yrs in a row!
Cartus Corporate Referral Certified
Cartus Certified Agent Advantage Specialist
Licensed in Ohio and Kentucky

Areas of Expertise

The Deutsch Team is a consistent Top Producer no matter what market we are in, we routinely close over 250 deals each year.
Our selling experience is our best credential, and I am the lead agent for the team. There is no magic formula, just good old-fashioned hard work and persistence. Massive marketing and getting the property priced right from the start has always produced results for sellers when buyers perceive "value". This is my livelihood, I don't work part-time, and I take it seriously. Furthermore, the whole Deutsch Team works on each property as an individual case by bringing buyers and sellers together. Whether the market is up or down, having an informed and posititive attitude is a necessary ingredient that experience has taught. Real estate transactions have changed a lot, you need an agent who stays in control of your property file and keeps everyone updated with the current course of events. When you need results, performance counts!

Previous to being a realtor for CBWS, I owned two other businesses both of which I started from scratch and later sold. I have an entrepreneurial spirit and I know what it means to start small and grow something into a success. Personal sacrifice and long hours is a way of life for me. I also personally invest in commercial property, so it is natural for me to assist my customers with buying and selling multi-families and commercial properties as well.
Memberships
North Ben Yacht Club, and NRA Member
Personal Background


Lifetime Resident of Cincinnati
Investor in local Real Estate
Resides in Western Hills with wife Kathy and son Dominic who attends Mt. St. Joseph University in Delhi
Language Capabilities
Vision

My vision is to provide my clients with service that goes the extra mile and to do this with integrity and honesty. I am not interested in doing a mediocre job. I like success and I like it when my clients are satisfied and happy. I will tell you the brutal truth, not just what you want to hear. My job is to help you get results and attain your goals to the best of my ability. I cannot control everything in the marketplace, but my knowledge and experience can be a benefit and resource to you. How the process unfolds, evaluating criteria and timing, and giving input to decisions in your best interest are very important to me. I view your situation as if it were my own. You won't find another realtor who cares as much as I do. One thing I can guarantee you, I will think "outside the box" and keep you involved with each step along the way.
I envision that real estate in 2019 will be strong till mid-2020, we are expecting a very active fall but as we get distracted with the presidential election, things tend to slow down quite a bit during these moments in the market.

The Deutsch Team

Coldwell Banker is a full-service broker. We deliver a true one-stop-shopping opportunity for home buyers and sellers. They offer the top version of all technology and tools and a huge internet presence with syndication.

Top producing agents do not work alone. Behind the scenes and often unknown to my clients, is Kathy Deutsch, who works full-time at the office and manages and leads team processes with database management, prospect marketing, finances, administration. Our team has 4 licensed realtors: myself, Sandi Wethington, Zach Meyer, and Tony Luca. My selling and pricing experience puts me squarely in charge of most of our listing inventory. This team effort lets us focus on selling your house and getting you ready to start the looking process for a new home concurrently. We are further assisted with daily operations by 5 Administrative Office Assistants who have years of experience, commitment, and top notch skills. I bring with me a small army of bright, dedicated, and professional people who are all working for you. These defined roles on our team are why can do our job best: we delegate, communicate, and focus to support your real estate goals.

Our team is all about performance, results, and service for our clients. We deliver information and expertise during and after a real estate transition. Our ultimate goal and reward is to earn your enthusiastic referral.
Customer Testimonials
Over the years I've received many completed customer satisfaction surveys after a closed transaction. This feedback is really important to me because I use it to tweak and change my processes and approach to better serve my clients. I am humbled and thankful for the praise and suggestions of my clients. I can provide many personal references and testimonials from clients, business owners, and professionals. You can read many customer comments for our team submitted on my profile at Zillow.com and Realtor.com