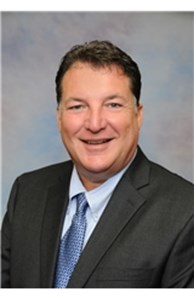 Branch Manager
Email
Phone
Office

Hyde Park

2721 Erie Ave, Cincinnati, OH 45208-2103
More about Bill Heckman
About Bill

Starting right out of college, I am a thirty year veteran of the real estate industry. Throughout a varied career that started in sales and led to roles as a marketing director, land developer, broker/owner, investor and manager the unvarying principals that guide me have served well.
As District Manager of the Hyde Park, Metro Link and Ohio Indiana offices, I set high expectations and goals for our agents. My experience and understanding of this industry allows me to give thoughtful guidance and clarity.
I believe that positive-minded people can form enduring partnerships that pay rewarding dividends. Loyal, dedicated, good-natured, candid colleagues are necessary to create fulfilling environments.
I believe that lofty visions are more fun to strive for than ordinary objectives. And, when these visions are understood, the steps to success are clear.
I believe that remarkable customer service is buttressed by the simple things. Not cutting corners, thoughtfulness, sincerity, kindness and personal attention - these are the lasting virtues that make the true difference.
About the Hyde Park and Metro Link Offices

Among the elite offices in the NRT constellation, the Hyde Park | Metro office has a per independent agent production level that is second to none. The Hyde Park office averages over $100,000 in commission per agent, and thus been awarded the NRT Premier Office award. Hyde Park is the only office in the Midwest to have received this prestigious award.
The Hyde Park office resides over its forty decade location on Hyde Park Square. The upstart Metro office sits in the heart of the Gateway Quarter, the revitalized center of Over-the-Rhine. Both locations are veritable landmarks that proudly serve their communities.
Business Philosophy

Our business philosophy is simple; strive to deliver a positive experience for every customer. For nearly 50 years, we've been getting high marks from our home buying and selling customers in Cincinnati, Northern Kentucky and Southeastern Indiana. It is our plan to continue this tradition and we look forward to serving you.
Technology

Coldwell Banker West Shell has always led the way in emerging real estate technologies. As a home buying or selling customer, you can be confident that we will employ the most current technological tools to successfully market your home or make your home search an efficient and effortless process.