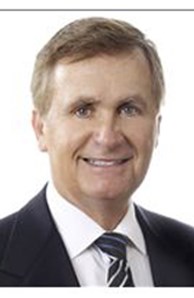 Sales Associate
More about Dave Widder
Profile Information

Click HERE for "Free" Pre-approval with Coldwell Banker Home Loans
I can offer you expertise and guidance, and the assurance that your interest is always my primary concern.
* Bachelor's Degree, Otterbein College, Westerville, OH * Master's Degree, Xavier University, Cincinnati, OH * Broker's License on Deposit * Columbus Board of Realtors $25 Million Dollar Club
Integrity and Professionalism
My objective is to provide information that is essential to decision-making, a relaxed environment, and attention to detail so that this transition is as smooth and uncomplicated as possible.
Personal Service
I personally handle the writing of contracts, communications, and negotiations. Assistants provide clerical support only.
What is the value to YOU of my 30 years experience and $25 Million Club designation?
In a word, the "experience": Personal knowledge of hundreds of transaction situations, negotiations, financial alternatives and corporate relocations. Ability to recommend only the most professional and efficient support services for your situation which may include: lenders, inspectors, appraisers, attorneys, etc.