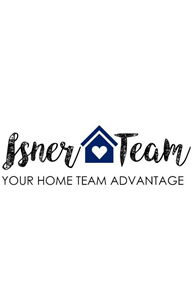 Email

teresa.isner@kingthompson.com

Phone
Office
Designations
Senior Real Estate Specialist® (SRES), Green Designation (Green), Smart Home Certified
More about the Team
The Isner Team Services the following areas:



The Isner Team Services the following areas:
♦ Grove City ♦ Obetz ♦ Groveport ♦ Delaware
♦ Orient ♦ Hilliard ♦ Dublin ♦ Lewis Center
♦ Mt. Sterling ♦ Circleville ♦ Ashville ♦ Commercial Point
♦ London ♦ Canal Winchester ♦ Lockbourne ♦ Columbus
♦ Galloway ♦ Darbydale ♦ Harrisburg ♦ New Holland
♦ Plain City ♦ Powell, Radnor ♦ Waldo ♦ Richwood
♦ Raymond ♦ Marysville ♦ South Bloomfield
Awards


Quality Choice Remarkable Service Award 2004-2015
SFR Short Sale Foreclosure Resource Certification
Columbus Realtors Million Dollar Club Award
Coldwell Banker Diamond Society Award
What our clients are saying:


"As the dust settles from an emotional ride I wanted to say thank you for all that you did. I appreciate all that you did. It's now obvious to me that the Lord had YOU in mind to get this house sold. You. Seriously, an offer in 3 days! We usually did not have showings for weeks before. He uses people to accomplish His will. You are blessed for He chose YOU to get this sold after all of these attempts. Thanks again and have a great day. I will recommend you :-) " (IN CONTRACT IN 5 DAYS)
Chris
"Teresa, You are the best, I can't say say enough about how professional you are!" Matt
"Thanks Teresa for all that you done for me in selling my house in this down market, after I sold some of my land that came with the house originally I was not sure if I could even break even selling again. Not only did you exceed my expectations on the selling price you sold my country home in such a quick time, I was shocked. I also want to thank you for putting me in touch with the right agent here in TN. I am truly thankful for all that you done and I will tell all my friends back home about you." Jones
"Teresa, I cannot thank you enough for helping me through this process, I don't know what I would have done without you, my other agent was just plain worhtless. You sure know how to help a old lady like me out! Your a very good Realtor and my children will be calling you too." Riley
"Teresa did a fantastic job and I will reccomend her to EVERYONE. She was the 2nd Realtor and got the job done!" Humphrey
"She sold my home FAST, even before the 1st open house, after another company had it listed for 6 months and could not get me any offers." Adams
"Your the best thing that has happened to us, our other realtor did not do nothing like what you done for us, thanks again." Chapman
"She sold my house and helped me find my next house in another city in record time." Thompson
"She knows Condo's & sells them fast and for a great price." Wrights
"She sold both of my homes and help me buy a new home, she's the realtor my whole family trusts." Rick
"She came out told me exactly what I needed to do to sell my house and told me exactly what it
About the Isner "IT" Team


About The Isner "IT" Team
The Isner Team prefers to be a "boutique-style" more personable team dedicated to putting their clients needs and wants at the forefront of their business with highly personalized, customer-centered service with a focus on exceeding the expectations of their clients.
The Isner Team understands that buying or selling a home is more than just a transaction: it's a life-changing experience. The Isner Team is dedicated to providing exceptional, personalized service. They take great pride in the relationships they build and always work relentlessly on the client's behalf to help them achieve their real estate goals.
The Isner Team business grows yearly, and because of that there was a need to expand in order to provide the same quality that Teresa has always provided to her clients.
Teresa has built her team with the best and brightest in the industry.
She keeps her team educated by doing research, welcoming innovation, and keeping up with consumer education through constant communication. Today's buyers and sellers need a trusted resource that can guide them through the complex world of real estate and The Isner Team does just that.
Buyers and sellers hire The Isner Team to help them achieve their real estate goals whether they are buying or selling their first home to the tenth home, they have a strong line of communication and getting their clients where they want to be. Their client's success stories indicate their full satisfaction, having trusted them to guide them to rewarding results in selling or buying a property. This cuttingly attentive approach is how they have developed a permanent track record of success for their clients and a respected reputation in the Columbus Ohio Metro sales area specializing in the Southwest area with Grove City, Orient, Commercial Point, Columbus, Mt. Sterling, Galloway, Obetz, Groveport, Canal Winchester, Lewis Center, Delaware, Dublin, Ashville, and Circleville areas.
They possess extensive knowledge and commitment to providing only the best and most timely information to their clients, they are a go-to source for the real estate industry insight and advice
If you're thinking of selling or buying a home in this city, state, or country, The Isner Team can facilitate all the details. Make them the first and only call you need to make when it comes to real estate.
Their average days on market bests their competition, their final purchase price, and their dedication to their clients is what makes The Isner Team successful. Most of their business is from past clients, friends, and families they have served over the last 12 years in Real Estate. Call The Isner Team today, 614-580-8090.