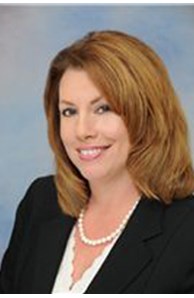 Realtor®
Email

nancy.folchi@cbws.com

Phone
Office
Awards
Connect with Nancy
Awards

2015 OAR President's Sales Club Award

2016 OAR President's Sales Club Award

2017 OAR President's Sales Club Award

2018 OAR President's Sales Club Award

International Diamond Society

Circle of Excellence

2014 OAR President's Sales Club Award

Cartus
Designations
Luxury Property Specialist (Luxury Specialist), Senior Real Estate Specialist® (SRES)
More about Nancy Folchi
Biography
Nancy is a native Cincinnatian with over 25 years of business experience in the highly competitive segments of real estate, including residential, development and in the shared office industry. Nancy's track record of meeting and exceeding customerrsquo;s expectations was accomplished through active listening, attention to detail and consistent follow up. With the unique experience as an investor, a buyer, and a seller, she knows the importance of understanding your needs.
Nancy and her husband Mike have two daughters, Natalie and Nina and a miniature dachshund, Ruby. She enjoys traveling, cooking, reading, decorating and staging her clients' homes, and has recently taken up golf. Nancy is a season ticket holder of the Cincinnati Reds and Xavier University Musketeers basketball.
Call Nancy Folchi at 513.265.0248 to set up an appointment for a free buyers consultation or market analysis of your current home.
Education and Training

bull; Alumni, Cincinnati State
bull; Alumni, The University of Cincinnati
bull; Hondros College ndash; Real Estate Sales Program
Associations and Designations
Cincinnati Area Board of Realtors
Butler-Warren Association of Realtors
Dayton Area Board of Realtors
SRES: Senior Real Estate Specialist
Awards
OAR President's Sales Club; 2013, 2014, 2015, 2016, 2017, 2018, 2019
CABR Circle of Excellence; 2013, 2014, 2015, 2016, 2017, 2018, 2019
Coldwell Banker West Shell Bronze Society
Coldwell Banker West Shell Sterling Society
Community Involvement
Nancy is extremely involved in the communities surrounding the greater Cincinnati area, she and her husband actively support local school districts through Folchi's, "Fine Men's Apparel Formal Wear". In addition to supporting these local schools, Nancy is a member of St. Margaret of York Parish, actively volunteering with Kindervelt, benefiting Cincinnati Childrenrsquo;s Hospital Medical Center for over 16 years and a volunteer for Mt. Notre Dame High School.
Nancy has lived in Cincinnati her entire life and is very knowledgeable about the city and surrounding areas.
Seller Testimonials


ldquo;Nancy Folchi is the best real estate agent with whom we have worked. She is an outstanding communicator and very responsive to her clientrsquo;s needs and aspirations.rdquo;
Kurt and Anne Marie, Mason, Ohio
ldquo;I have known Nancy for many years and knew when we were ready to sell our home,we would hire her. The selling process was very critical for us, time-wise, but we knew she would do an excellent job. Within a short amount of time, we had a contract on our house. There were a few hurdles to overcome after our house was under contract, and Nancy did a wonderful job at making sure that everything was resolved smoothly and that we got the best deal possible. We would highly recommend her to anyone who is looking to purchase or sell property in the area. She is extremely knowledgeable, personable and professional and was truly a joy to work with.rdquo;
Victoria and Brad, Cincinnati, Ohio
"Nancy was great from beginning to end! Always had our best interests in mind, from initial meeting to closing. Her photos and marketing of our property were fantastic." Brett and Lauren Heimann, Loveland, Ohio
ldquo;We wanted to recognize Nancy Folchi for doing such an outstanding job marketing and selling our home in a matter of weeks. You sold our home, held our hands through the closing and move and helped us find our new home in Florida. We also appreciate that you made the extra effort to find an auction company to handle the sale of household contents which removed another stress from our lives. We could never have made this life changing transition without Nancyrsquo;s help, and would be happy to recommend her to anyone who wants to sell their home."
Ray and Cheryl, West Chester, Ohio
ldquo;My sister and I wanted to thank Nancy Folchi for helping our family with the sale of our Auntrsquo;s house in Cincinnati. She helped us overcome a painful experience. Her dedication and hard work paid off surprising quick. We put the house on the market, had a number of showings right away and received an offer and closed 30 days later. Truly amazing! We want to thank her for her commitment and for keeping us informed through the process and highly recommend to others."
Volker and Karen, Columbus, Ohio
"Nancy Folchi was very personable and answered any questions we had in a timely manner. She kept us advised of the progress of the sale. She was instrumental in obtaining a quick sale. It went on the market on Wednesday and sold on Friday. She advised us on how to make our house more marketable by several upgrades she felt would be helpful, but left the decisions up to us." John and Norma Reed, Mason, Ohio
Buyer Testimonials


"My work required my husband and me to move 1,700 miles east, to the Cincinnati area. Neither of us had ever been to this part of Ohio and it was hard to know where to start looking for our new home. Nancy made the entire experience stress-free and delightful, from beginning to end. We relied on her to work long-distance for us, finding homes to look at based on what we were looking for and arranging appointments during our brief visits to Cincinnati prior to moving. She was flexible, knowledgeable, and completely responsive and sensitive to our needs. We found a fantastic home in our price range and in a great area convenient to my workplace. I would recommend Nancy to anyone: she is thoroughly professional, extremely good at what she does, and a pleasure to spend time with." Carolyn and Stuart Engerman
"Nancy Folchi was an absolute professional from start to finish. She listened to our needs, provided thoughtful advice and really looked out for our interests. She was familiar with the area, the market and the process. She got us the best deal, both when selling our property and securing our lovely historic home." Heidi and Bob Schiller
"Nancy is a true expert of the area and an advocate for her clients. She listened to our asks, happily showed us homes that fell in and out of our original search parameters, and connected us with the local experts to get us in the home of our dreams! She is a phenomenal resource and always there when we needed her council." Michelle Neckerman
"Nancy was very helpful to us as we relocated to Cincinnati. She is from Cincinnati so knows the neighborhoods, schools and points of interest. Nancy emailed us homes for sale daily and was always available to show us houses. I would highly recommend her as a realtor." Nancy and Jack Hay
ldquo;Relocating from Indianapolis to Cincinnati, Nancy was always very responsive to our needs and had tremendous flexibility in coordinating showings to meet our sometimes demanding schedules. She remained patient through the long relocation process and responded to us as if we were her only client through it all. Nancy made our move seamless expressed genuine interest in our family's needs to find us the perfect home. We will always recommend her CBWS as the BEST CHOICE for real estate requirements in Cincinnati."
Mike Amy, Milford, Ohio
"Nancy was extremely helpful and professional. We relocated out of state and she checked on the house for us and used a professional photographer which helps us get a contract in less than 24 hours. Highly recommended Nancy"! Kerry Fabrizio, Mason, Ohio
ldquo;Pam and I would like to recommend Nancy Folchi to anyone looking to buy or sell real estate in the Greater Cincinnati area. We just bought our home in Lebanon, Ohio and Nancy was our agent. We recommend her because she is professional and friendly, patient and prompt and she kept us informed during all aspects of the home buying process She knew what we were looking for and found us the perfect house. In the past, we have worked with real estate agents in Florida and Tennessee and Nancy tops them all. Now, she is helping us by recommending contacts as we remodel our new house. Nancy is the total package and we highly recommend her!rdquo;
Ted and Pam, Lebanon, Ohio
ldquo;I wanted to thank and recognize Nancy Folchi for all of the hard work she has done to help us get our home ready for sale and find our new home. Without her help, we would not have found our beautiful new home. We appreciate everything she did for us, especially her knowledge and guidance and will continue to recommend her to our friends who may have a need in the future.rdquo;
Bill and Cecile, West Chester, Ohio
"Nancy is an excellent sales person. I worked with her for many years when she sold for my center always very pleased with the deals she did for me. She always gave her time and assistance and is beyond a team player and a great leader as well. In speaking with many peers, I know they all felt the same way."
Colleen Gran, General Manager, Regus