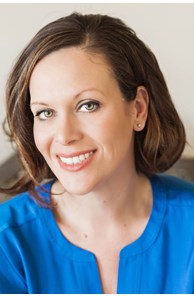 Branch Vice President
Email

Tricia.Como@coldwellbankermoves.com

Phone
Office

Camp Hill

3915 Market St, Camp Hill, PA 17011-4227
Tricia Como is True Blue
Connect with Tricia
Designations
Accredited Buyer Representative (ABR), Accredited Real Estate Professional (AREP), At Home with Diversity Certification (At Home w/Diversity), Certified Relocation Professional (CRP), Luxury Property Specialist (Luxury Specialist), Multi-Million Dollar Club (Multi-Million $ Club), President's Club, Realtor Associate (RA), Senior Sales and Marketing Executive (S. Sales/Market. Ex.)
More about Tricia Como
Tricia Como is the Branch Leader in Camp Hill Coldwell Banker Realty in Central Pennsylvania. This office earned the top spot in the nation in 2020 as being the leader in all closed units out of all Coldwell Banker company offices. Camp Hill agents sell homes all over Central PA and captures the highest market share in Cumberland , Dauphin and Perry Counties. ( YTD Aug 2021)
As a non- competing manager Tricia enjoys helping agents in transactions and through coaching and mentoring .
Coldwell Banker helps agents live exceptional lives through our Core 4 Values:
Production Power: We help agents sell more homes, make more money and work more efficiently.
Coaching to Confidence: We enable agents to expand their sales and business development skills through effective education, coaching and support.
Culture of Awesomeness: We provide a diverse environment that is collaborative, supportive and fun.
Wealth Builder: We offer financial strategies that agents can use to grow and protect their personal wealth, now and into the future. We believe your best years are ahead of you.
"Tricia came into the position enthusiastically and has established herself well and with professionalism. She is accessible, answering my real estate calls or returning them shortly, and always with a warmth of personality (upbeat and conversational). She is real estate business savvy and demonstrates a high degree of self-confidence with the ability to push back from time to time. In the real estate business you deal with all types of personalities and attitudes. Tricia handles these interpersonal relationships judiciously and empathetically. I am happy to have had the opportunity to work with her." -Reginald Irvis, Realtor
"As Realtors, we work for ourselves, but having a trustworthy, honest, and knowledgeable manager behind you is absolutely key. After working at another brokerage for a few years, and feeling like a change was necessary, I started to explore other brokerages and what they had to offer. I was searching for not only a company that could help me grow my business and offer state of the art tools, but also a manager that I could connect with and who would hold me accountable to my goals. After the first meeting with Tricia, I knew that she was not only passionate about real estate, but she genuinely cared about what it was that I was looking for in a manager and a company. She explained the many tools that sets Coldwell Banker apart from every other broker and made sure to elaborate on the things that I was most interested in (technology). I joined the Coldwell Banker Camp Hill Office 6 months ago, and I couldn't be any happier. My business is growing at a rapid rate, and I can honestly attribute that to Tricia and Coldwell Banker. Not only is Tricia always available when I have a question or just need to bounce a situation off of her, but she follows up to make sure that everything has worked out." -Danielle Moore, Realtor
"After almost 30 Years with a Fortune 100 Company, I had enjoyed 21 years of "early retirement". About a year and a half ago, with Susan working with our Grand Daughter in Law, I wanted something to do. I always had an interest in Real Estate and decided to give it a try. Where to start? I went to Coldwell and had an appointment with Linda Melham. So far the " interview " process wth others resulted in me being told how in my" first year I should make $85,000." It was different at Coldwell. My interest of needing training and yearning for that Corporate camaraderie, while being an Independent Contractor, was stimulated. Linda told me how to get started and I left her Office went directly to GHAR and Told Them I want to be in their next class to get my License. It was in 4 days and I told Chris to make sure I was in and paid for classes. To say it was hard for a Person out of College for almost 50 years would be an understatement!!
I went to Coldwell the day after passing the Test. Linda Melham and Tricia Como for 19 months have provided:

Personal weekly formal training( every Monday an hour huddle)
7 day a week 24 hours a day availability
Hands on training for everything from Open Houses, Listing Appts, to showings
An Office with a "Partnership" atmosphere where Agents are eager to help each other
Recognition
An open door concept
Leadership and Encouragement
Another Quality I admire is these very successful Managers, have an innate ability, to hold on and teach what has made them successful, while at the same time adapting to change. This adapting to change may very well be one of the most significant qualities, that allows them to be the best in their profession!"
-Jerry Blake, Realtor