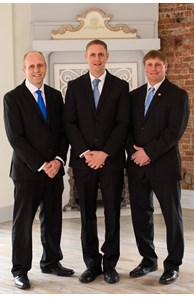 Email

Josh@TeamShope.com

Phone
Office

Hershey

555 E Chocolate Ave, Hershey, PA 17033
Josh Shope Team is a dynamic team of real estate agents in Central PA, serving Dauphin, Lebanon, and parts of Lancaster counties.
Connect with the Team
Awards

International Sterling Society Team
More about the Team
Why Josh Shope Team?


Experience
Our dedication to you demands that we give our best work, from professional and seasoned staff to state-of-the-art technology, we give you the highest-quality experience.
Integrity
For us, doing what's right for you always comes first.
Caring
Our commitment to service doesn't stop with you but extends to the whole community through our ongoing support and involvement.
Trust
Because the work of quality real estate can't be done by just anyone, you can depend on us to help you achieve your goals.
Buying and Selling a home isn't just business, it's a relationship with you. When only integrity, care and the highest-quality experience will do, you can trust we'll be there for you. Because for us it starts with building relationships at home.
Still not convinced? See what their clients say about their service here.
Josh Shope, REALTOR; Team Leader
Knowledge. Building Relationships. Enthusiasm.
Josh stands out from most other agents because of his in-depth knowledge of homes. With over 16 years of experience building homes with his father at Shope Gardens Construction Josh cultivated his passion for the real estate industry, obtained his license, and has since played a major role in the resale and new homes marketplace.
Because of his background, Josh is able to offer a deeper knowledge about the properties his clients buy and sell. His focus is always on his client in order to help them fulfill their dreams of home ownership. Josh also enjoys leveraging technology for his clients in order to make the homes listed by his team stand apart from the rest of the market.
Contact Josh at 717-823-1313 or Josh@TeamShope.com
Nick Devitz, REALTOR;
Nick knows about finding a home in Central Pennsylvania - he's always called this area home, and currently resides in Palmyra with his wife and three kids. Nick grew up locally and has remained active in the community by coaching soccer, baseball, and basketball. Now he's bringing that dedication to residents as a Realtor.
When you need a real estate professional who understands that not all families need the same thing, you can count on Nick. Whether your current home no longer fits your needs and you're ready to sell, or maybe it's your first home, Nick knows the importance of living in your perfect space - from big backyards and extra garage space, to specialty kitchens and that one additional closet you've been dreaming of, he's ready to help you see all that Central PA has to offer.
Contact Nick at 717-507-3040 or nick@teamshope.com
Shonna Shope, REALTOR;
Shonna is the heart of Team Shope, acting as accountant, administrative support, and Realtor for the group. With 10 years of experience at her back, she's been a valuable business-minded asset in helping the team grow in excellence as a business rooted in its community.
But it's not just business with Shonna, it's about family. She enjoys spending time with her husband and supporting him in his role as team leader of Team Shope, and with their three children. Home buyers will find in her a kind, friendly, and supportive ally who loves to help others and strives to create the best home buying experience possible for her clients. Though the process can sometimes be long and frustrating, you can trust that Shonna keeps your best interests at heart from beginning to end.
Contact Shonna at 717-823-1193 or shonna@teamshope.com
Kevin Shope, REALTOR;
Excellent Service. Technical Expertise. Hard Work. Strong Relationships.
The Business of real estate definitely runs in the family and Kevin is an exciting addition to Team Shope! Like his brother Josh, Kevin grew up building homes in the family construction business and gained intimate knowledge of constructing strong homes from top to bottom.
In addition to home construction, his career as a technician enabled him to build, diagnose and repair most mechanical things within a home. Combining mechanical expertise with being married to an artist, Kevin developed an appreciation for the visual design as well as the technical aspects of good construction and what it takes to make a house become a home. He also has worked in the sales industry working with and building teams of people to accomplish goals..
Kevin has a passion for serving others and as a realtor, Kevin sees joining Team Shope as a great way to be a part of a successful team and serve the community. He is excited about helping individuals and families find the best homes and properties that fit their unique lifestyles!
Contact Kevin at 717-278-0070 or kevin@teamshope.com