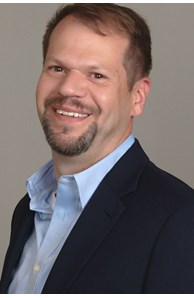 Sales Associate
Email

andrew.robinson@pittsburghmoves.com

Phone
Office
Passionate, Responsive, and Honest
More about Andrew Robinson
I'm passionate about helping people, and real estate allows me to help others achieve their dreams. As a native Pennsylvanian, I know that getting the job done and done right is number one around here. I put that kind of blue-collar work ethic to work every day for my clients. The look on a client's face when you hand them the keys to their first or new home makes the work all worthwhile.

I am excited to be a part of the exponential growth in the Pittsburgh and metro area. Opportunities are all around this area and I am here to help my clients make the most of it. My family and I live here in this area and my son attends school here as well.

Customer service, responsiveness, and honesty are the qualities I am most proud to offer my clients. With a background in health care, I know each person and situation is unique. I want my clients to feel as if they have gained a teammate and long-lasting friendship.
I promise to deliver the following to my clients:
> Honesty
>Integrity
>Open Communication
>Attention to detail
>Proactive problem solving
>Most up to date market knowledge
>Keeping current with industry changes
My ultimate goal for my clients is to make them feel comfortable with myself, the process, and exceeding their expectations. Here is what a few clients have to say about me:
"Very professional and personable. Easy to talk to if I have questions that I would feel silly asking others. Breaks things down to a full understanding and brings in others who have more information that he feels is beneficial to us while selling our home and looking for another one"
Shannon and Cody P

"It was such a pleasure working with you towards the purchase of my new house. There were several things that really stuck out to me during the process of finding and buying my home. First off, you were 100% up front and honest with me. I truly believe you had my best interests in mind. Going back to some of the previous houses you showed me, you recognized what house(s) would not be a wise choice for me to buy and you voiced your opinion to me regarding them. You weren't out to just sell me a house, your goal was to sell me the right house at the right price. Once I had selected the right house, you went above and beyond the call of duty to get me in. Between the midnight appointments to put in offers, to late night calls or calls on holidays and of the advice and guidance you provided, you proved to be priceless in this whole process. Everyone told me that buying a house is a headache, but I am positive that my situation leaned more towards the difficult side, but you were able to get every issue, big or small, ironed out. You were highly recommended to me by a close friend, and I can see why he spoke so highly of you. Anytime I know anyone looking to buy a house in the Washington county area, I am going to strongly recommend that they use you! I truly appreciate all of the hard work, late nights, and all the time you put in to make this happen, I couldn't have had a better real estate agent! Thank you for getting me into my first home!
Joshua Boyda