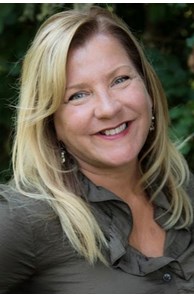 Sales Associate
Email
Phone

Market CumberlandOffice

1985 Mendon Rd, Cumberland, RI 02864
More about Kim Correia
With having over 20 Years of Real Estate experience I am dedicated in staying on top of each transaction and potential problems before they arise and tackling them "head on" until a solution has been found. As your Realtor I will guide you through the Real Estate process in a professional & caring way and ensure that you have exceptional service whether Buying or Selling a home. I strive as a full time agent licensed in RI &MA to make the process as easy and stress free as possible.
Business Experience
I always make sure to stay in constant contact with my clients, always keeping them updated with the current inventory and market, return emails and voicemails as quickly as I can, and always remain calm and professional in all situations. Prepared and provided current market analysis reports. Evaluated mortgage options to assist clients with obtaining financing. In-depth understating on area demographics. Promotion of properties through advertisements and open houses.


Leveraged expertise and performed advisement on home staging.


Prepared and provided current market analysis reports.


Follow through on every transaction to the fullest and make it a smooth process. Not every transaction in purchasing or selling a home goes without issues; I specialize in finding a solution for all parties involved and moving forward to a peaceful closing.


Property Management: Managed collection of monthly rents, performed screening and selection process of potential tenants, acted as liaison between tenant and landlord for all requests (maintenance, etc.), assessed lease commitments and reviewed renewal opportunities with tenants.
Awards
International Northern RI Diamond Award 2010-Present
Sterling Awards 2001-2010
Client Testimonials
We want Coldwell Banker to know what a very valuable asset
Kim Correia is! My husband and I have moved more than several times in our
years together and Kim is, without doubt, the finest real estate agent we
have ever had the pleasure of working with. She combines complete
professionalism and knowledge of the market with a warm and charming
personality and a personal caring which is indeed unusual. Kim is simply
the BEST!!! Our agent Kim Correia was extremely diligent in keeping
us up to date on everything relating to both the sale of our loft and our
search for a new place to live via both emails and telephone calls and
viewings of possible places for us and was superb in responding quickly to
our questions and needs. Casey & Paula

Kim Correia assisted us in every way possible to help
us with the sale of our property and the buying of another property with
valuable recommendations from home inspection, attorney, mortgage,
repairs, color consulting, and moving company advise always with our best
interest in mind. Kim is a professional that takes pride in her position
as a real estate agent. Kim is an important part of Coldwell Banker and
should be recognized for her work ethics. Kim made sure that
all aspects of our real estate transactions on both selling and buying
went extremely smooth. She went above and beyond to keep us updated with
all developments during the process. Sal & Rosemary

Kim Correia is a true professional. She
conducts the process in a courteous, informative manner. She takes time to
ask, 'Do you understand what we're doing, I can go over it again, answer
questions you may have' it was reassuring, her appearance, her manners,
her speech, her knowledge of the process was outstanding. Kim isn't
intimidated, she shares her knowledge. This helps put me, the customer, at
ease, keeps the momentum at a good pace. This is the # 1 in a sale
associate, because of her, thankfully, the transaction was completed
successfully. Marissa