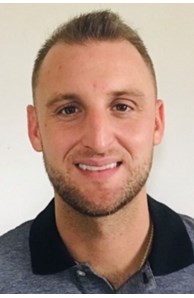 Sales Associate
Licensed in Massachusetts & Rhode Island
More about Scott Trusevitch
SPECIALTIES: BUYERS AGENT, LISTING AGENT, RELOCATION, MULTI-FAMILY UNITS.
Working as a Sous Chef for about 8 years, Scott has always been focused on pleasing people not only with delicious dishes but also with great service. Preparing a persons meal is a very intimate and focused task, as you only hope to serve the best quality possible while really trying to create a great experience for the customer, to have that interaction be something they remember. Being a Sous Chef consist of true dedication, creativity, and long work days. All of this has contributed to his work ethic and has helped to keep him goal orientated and disciplined. These are the characteristics that Scott has maintained and carried with him into the Real Estate Business.
Over the last few years, while purchasing some multi-family investment properties, Scott's passion for Real Estate was triggered. Being part of these investments, really set the stage for him to be involved in the market before, and also during the changes caused by the pandemic, which has in turn, allowed him to keep a pulse on where the market trends have headed and how to navigate through it all. Scott believes in finding financial freedom, so maybe you are renting now and want to make that transition to becoming a home owner, whether it be a single family or even potentially a multi-family property to help generate rental income to off-set your monthly cost, he is the agent for you as he understands what to look for in whatever options fit his clients needs. Or if you are looking to sell your home, working with Coldwell Banker, Scott can offer the best tools and advertising to put your home and listing in the most optimal light possible, using DESIGN CONCIERGE, professional photography , updated market tools and much more, to get you top dollar for your home.
Scott has lived in Massachusetts and Rhode Island , and is also licensed in both states as well! So if you are looking to transition from either state also, he fully understands that process as well and can be a great help during it all. So please, do not hesitate to reach Scott in whatever way is most convenient for you, whether phone call, email or text. Scott is ready to get to work for you!