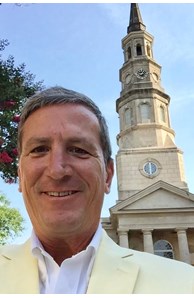 Sales Associate
Email

philip.bowman@cbcarolinas.com

Phone
Office
More about Philip Bowman
About me


I am a full-time Realtor. My nickname in college was "Ënergy." I haven't slowed down. I also have imagination and integrity.
We're No. 1 with a bullet. I am lucky to live, work and play in a city that has been ranked No. 1 in the United States for six years in a row by Travel + Leisure. Charleston is where history lives, and I breathe it every day.
As a Lowcountry resident for nearly three decades, I have tremendous passion for the area and in-depth knowledge of its eclectic neighborhoods.
Culturally aware, I have a keen understanding of people's diverse lifestyles and a genuine commitment to finding each client's ideal property. I am able to educate buyers and sellers, and help build their confidence with regard to the decisions they make.
I take the time to listen to my client's needs and desires, and find their dream home. Total satisfaction is my No. 1 priority.
Quality does matter in an ultra-competitive market, so I have a team of professional designers, photographers, videographers and drone operators to help market and sell your home.
Need someone to tell your home's story? I spent 25 years as a sportswriter at the local and national levels. I covered Pro Bowl wide receiver A.J. Green and Pro Bowl defensive ends Carlos Dunlap Robert Quinn when they were in high school in the Charleston area. Baseball is big here as well. I covered American League all-stars Matt Wieters and Justin Smoak when they played on the same high school team.
Do you know approximately 35 people move to Charleston daily. I beat the rush by moving from Ohio in 1991. I graduated from The Ohio State University and bleed scarlet and grey. Another one of my nicknames is "Phil from Ohio." The Buckeyes have two national championships in the 2000s. I'm hoping No. 3 comes this fall.
My biggest accomplishment,that's easy: I am a dad. My son, Xan, passed away shortly before he was scheduled to graduate from Clemson in 2017. We hold a golf tournament annually in his memory and we have awarded five $5,000 scholarships in just two years. My daughter, Audrey, graduated from the College of Charleston in 20017. She's a go-getter for an up-and-coming law firm. My fiancee Maureen and I home school our pet Chihuahua, Elvis.
Youth is served. I taught Sunday school for 10 years at the Cathedral of St. John the Baptist in historic Charleston. Trust me, the future is bright.
What's on your bucket list? I have spent New Year's Eve in Paris, traveled the winding roads of the Amalfi coast in the spring and been on top of the Empire State Building in New York. I was at Game 3 of the 1975 World Series and was there when Hank Aaron belted No. 714 at Riverfront Stadium. I also saw Pedro Martinez record his 3,000th career strikeout in 2007.
Specialties

First Time Buyers, Dream Home, Residential,Move-Up Home, Relocation, Historic Home, Executive Home, New Home, Luxury Condos