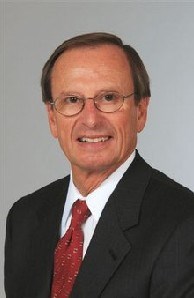 Branch Manager
Email

gwjameson13@gmail.com

Phone
Office

Midtown

1711 Gervais St, Columbia, SC 29201
More about George Jameson
About me
I am devoted to the satisfaction of our clients and the success of our agents.
"Job one" is the achievement of successful closings -- and to prevent and solve transaction problems for our clients.
2007 President, Greater Columbia Association of Realtors

2007, 2008 Member of Board of Directors, Consolidated Multiple Listing Service

25+ years experience as Broker in Charge
George is a graduate of the University of South Carolina School of Business, and has been married for 30 years to Sallie, a teacher in the Columbia independent and public schools. They have two sons that also graduated from USC. George has coached Little League Baseball for many years, has been active in Sertoma Club, Chamber of Commerce and other civic activities, and is an active member, former Elder and Deacon of Eastminster Presbyterian Church.
A hunter, fisherman, sports enthusiast and Carolina Fan, George is a teller of tall tales, and is nicknamed "Cooter." His best friend is Belle, his black lab.