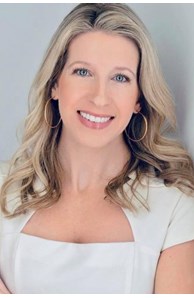 Sales Associate
Email
Phone

Market MidtownOffice

1711 Gervais St, Columbia, SC 29201
More about Lauren Gilstrap
About me



Lauren was born and raised in the Upstate of South Carolina, lived in Historic Charleston, experienced three years of living up North, and finally made her way back to her Southern roots in Columbia. She's a proud graduate of the College of Charleston with a Bachelor's Degree in Communications. She is the Wife of a Citadel graduate who serves in the SC Army National Guard and a fur Mom. Lauren feels it is important to give back to her community and volunteer her time. She currently serves as the President of the College of Charleston Columbia Alumni Chapter, a member of Historic Columbia, and serves on the Palladium Society Board. She is a published contributor for national real estate website, Inman News.

As a professional licensed REALTOR, allow her to help you discover the Southern charm of the Greater Columbia area whether it's buying, selling, or relocating. Discover how her services can maximize your home-selling or home-buying needs while you take a positive investment toward your future. Lauren prides her business on truly representing her clients and putting their best interest forward no matter how much research or work is involved. She is energetic, savvy, and responsive. Her passion is her clients with the expertise of real estate.
She lives, works, and plays downtown/intown Columbia specializing in areas such as: Melrose Heights, Heathwood, Shandon, Forest Acres, Old Woodlands/Hamptons, Rosewood, and Lake Katherine. Lauren has been a Top Producer for Coldwell Banker since 2012 after just two years of practicing real estate.