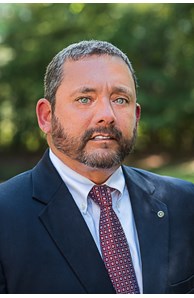 Sales Associate
Email
Phone
Office

Mount Pleasant

1127 Queensborough Blvd Ste 103, Mt Pleasant, SC 29464-5431
Digit Matheny
More about Digit Matheny
Digit Matheny relocated from Lake Norman, NC to Charleston in April 2006. He has a strong background
in economics and business, earning a degree in Business Marketing. Digit brings 25 years in marketing to
the real estate industry.

People who have worked with Digit in the past would call him a servant leader dedicated to building
relationships. Digit's work with as Director of Membership Engagement with the Charleston Metro
Chamber of Commerce allowed him to serve and build relationships, as well as gain in depth knowledge
of present and future business developments that power the Charleston region. This experience is
advantageous for his clients, ensuring they are well served and well educated when choosing the best
areas to live and invest in real estate. Whether you are thinking of selling your home to up or downsize,
or are a first-time home buyer, Digit will guide you through the selling and buying process keeping your
best interest as his top priority.

He is very active in the Charleston community. He and his wife Danielle enjoy boating and savoring the
culinary scene. He is an avid traditional archery bow hunter, loves to be in the great outdoors
experiencing everything God has created as often as possible. Digit also has served the Charleston
region on several community boards and committees.

South Carolina Wildlife Federation Board of Directors 2nd Vice Chair 2022-2023
Rotary Club of Charleston President 2014
Rotary Club of Charleston 501/C3 Foundation Chair
Rotary District 7770 District Leadership Team Membership Chair
Carolina Youth Development Center - Board of Directors
Charleston Restaurant Association
- The Oyster Festival Planning Committee
- The Taste of Charleston Planning Committee
Charleston Metro Chamber of Commerce
- East Steering Council Member
Planters Place HOA President