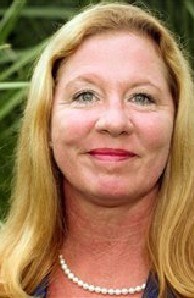 Sales Associate
Email

erin.groh@cbcarolinas.com

Phone
Office

Mount Pleasant

1127 Queensborough Blvd Ste 103, Mt Pleasant, SC 29464-5431
More about Erin Maddox Groh
About me
Click on the MLS logo to search for properties with no obligation!
I've been a licensed real estate broker for over 25 years here in the Charleston area and multi-million dollar producer and I absolutely love what I do.
I was born in Aiken, South Carolina and graduated with a Business Degree from the College of Charleston. Charleston is my home!
Real estate has always been my passion! My success can be attributed to my unwavering focus on customer service and satisfaction. I offer total honesty, integrity, dedication, and hard work to all of my customers and clients to help them achieve their goals.
Buying a Home? I take the time to listen to your needs and desires, and find your dream home. Your total satisfaction is my number one priority.
Selling a Home?
I get your home sold for top dollar and in a timely manner. My online and offline marketing programs will give you the edge you need to sell your home. I don't want to just list your home, I want to sell it! Fast!
Before you sell or buy a home in Charleston or the tri-county region, contact me and let's make it happen! We'll explore all options available, with NO pressure at all. Regardless of your time frame or urgency, I'll spend the time necessary to satisfy your needs.
The Charleston tri-county region is a great area in which to live!!! If you're a current resident or new to the area, you'll want to check out MY LINKS for some great resources to re-discover or learn more about the area. Whether you already know which area you are interested in, or are looking for some suggestions, contact me today and we can discuss any questions you might have about Charleston, SC. Please also visit my NEIGHBORHOOD SEARCH page for information regarding specific neighborhoods.
I also have a great network around the world ... yes, the world!!! So, if you need to sell a home where you currently reside, contact me and let me help you there as well... I can help you find a valuable agent in your area.
If your home is already listed and you're curious about why it hasn't sold, please allow me to use my resources in getting you a second opinion on your market conditions. Why not have this when you are selling, typically, your most valuable asset. Let me conduct a FREE MARKET ANALYSIS for you with no obligation!
BUYING A HOME IN CHARLESTON, SC? Finding a home, townhouse, or investment property in Charleston, SC is sometimes a challenge, especially when you find the property you want and then find out that the property was just sold or rented. To get started on finding your new home, feel free to use my complimentary property search to look for properties in all areas and price ranges.
Thank You for Visiting My Page! I continuously strive to provide the highest quality of service to all my clients while making each transaction as profitable, professional, successful and as stress-free as possible. I offer my dedication and hard work and understand the importance of professional ethics, integrity and continued education. Contact me today for information on your next Charleston, SC real estate transaction.
Erin
CAPTURE AND KEEP ME TO HAVE ACCESS TO MY WEBSITE & RESOURCES ON YOUR PHONE
Scan the QR Code on the left with your IPHONE or similar phone and install my mobile web site so that you can also find a home on your mobile phone!
Scanlife.com is an app that can be downloaded for free on your Blackberry, IPhone and Android phones and will access this site.
Search for homes by address, city, price, beds, baths.
View all the photos for every listing
View this week's open houses
Attention! If you own an IPHONE or an Android mobile device, your home search just got easier! Try our mobile web site now and click on "Find Properties Near Me" - the mobile web site will use your IPHONE or Android GPS service to locate your current position and will show you the closest homes to where you are.
Enter a spouse, colleague or friend's mobile number in the linked mobile site and they can install this too!