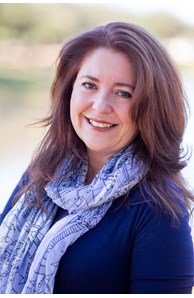 Sales Associate
More about Cassondra Boggs
I became a realtor for two reasons:
1. I love to help people.
2. I have a black belt in shopping.
How does my black belt in shopping help you? After I fell in love with Charleston/Summerville and decided to move from Melbourne (Florida, not Australia), I needed to find a house with enough room for me and family, enough yard for all three of our fur babies (aka spoiled dogs), a room for my baby grand piano (which I got a fabulous deal on!), and a wall for our dartboard, and I needed it all within a budget.
That's where my shopping black belt came in. They don't just give these things away! You have to know how to shop, how to find a deal, how to negotiate. You earn a black belt by knowing exactly what to look for and by having the patience and dedication to continue searching and shopping until you find a match. Just as I did during my own search here in Summerville, I'll put my black belt to use and find you the best home for your life and your budget; or if we list your home, we'll shop for that perfect buyer with the best offer.
Because open and clear communication is essential to getting my clients what they're looking for, we'll talk openly and honestly so I can find out exactly what type of home you want—neighborhood, architecture, pool, yard… Then I'll get to work, dedicated to finding a place that works for you. And the thrill I'll get from finding that right place at the right price—it means I'll be as excited as you are when we find your new home!
With my black belt and your wish list, we can do it. Let's find your perfect place.