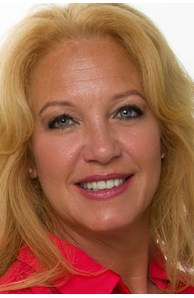 Sales Associate
Experience Does Make A Difference, Experience The Difference!
Awards

International Sterling Society Team
Designations
Military Relocation Professional (MRP)
More about Cathy Brady
Member of the award winning Rakes Team with Mickey & Mary Rakes!
Customer Reviews
"As for going above as well as beyond the call of duty I'm proud to say Cathy Brady succeeded all the way. She's warm welcoming, she's professional, she's a leader, and she's award winning. From the day I first met Cathy to the day she handed me keys to my new home she was there every step of the way. As for my journey as a first time home buyer it was a successful one special thanks to Cathy Brady Coldwell Banker it was smooth sailing all the way."
- Jim G.
"Cathy Brady was a tremendous help through my first home buying experience. From start to finish she guided me through the process professionally and in a manner easy to understand. She quickly answered all my questions whether they were phone calls, emails or in person. Her knowledge, customer service and years of experience easily make her the agent to choose when considering buying or selling. I love my new home !!"
-JHD
"Cathy Brady helped me find a home in 2016. She listened to my needs/wants and was able to find me the exactly everything and stay well within my financial constraints. I would highly recommend Cathy to anyone in search of a home."
-Annette H.
About me
A real estate transaction is one of the largest transactions most people ever experience. It only makes sense to work with a realtor who is a full time experienced professional. I represent investors, homeowners, and buyers and have experienced many different types of markets and marketing situations. My effective negotiating skills, patience, and close attention to detail help in my objective to provide my clients with real estate service that exceeds their expectations!