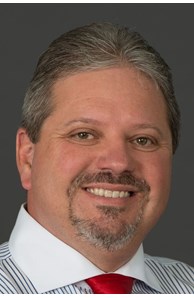 Sales Associate
Email

kevin.todd@cbcarolinas.com

Phone
Office
"Helping people make the right decisions since 1999"
Connect with Kevin
Awards

International Sterling Society
More about Kevin Todd
About Me
I have been selling real estate in the Charleston area for over 20 years. I was raised on James Island. I retired from St. John's Fire Department. As a fireman I had to help people all the time. I think that's the reason that I enjoy real estate so much, I truly enjoy helping people. Now buying real estate is not a life or death situation, but it is a very serious moment in someone's life and I don't take it lightly. As your Realtor I will help you make the right decisions, regardless if you are buying or selling you home or property. I look forward to helping you make one of the biggest decisions of you life.
What some people are saying

"Working with Mr. Todd was amazing. As a first time buyer I was new to everything. Me. Todd assisted me every step of the way. He explained all my questions and was able to accommodate my request. When I wasn't able to get in contact with either my home builder or Lender he stepped in. I greatly appreciate his services."
- CAPT. Jamila C
---

"Kevin is great. And nice to work with. He's handled three home sales for me, and they all were great experiences."
Kevin K.
----

Karl and Michele gave Kevin 5 stars out of 5
Kevin was a pleasure to work with as we sold and bought a new home. His attitude and knowledge about the market helped us to find our dream home.
First Sergeant E-8 Karl and Michele C.