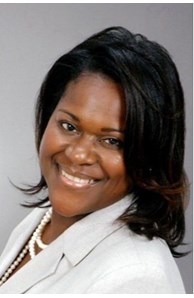 Sales Associate
Email

sharon.sanders@cbcarolinas.com

Phone
Office
More about Sharon Sanders
I pride myself in being a people person. I've been asked, "have you ever met a stranger?" Those who know me, know that I turn strangers into friends, instantly. How, you might ask? I simply treat everyone exactly as I would like to be treated. I am honest, and provide quality service to build relationships which, in-turn, turn those relationships into friends.
I started my career off as a retail store manager where I gained the ability to sell, be organized, and excellent customer service skills. After marriage and starting a family, I worked as a legal secretary, legal assistant, and finally as a paralegal in various areas of law. My experience in the legal field has taught me to have a commitment to work hard, be detail oriented, meet timely deadlines, and the ability to listen and follow through. I received my real estate license in 1999. As a seasoned real estate professional, I truly love unexpectedness that real estate has to offer. I understand that whether buying or selling, a real estate transaction is most likely the largest purchase or sale most of us will make in a lifetime. I fully recognize and appreciate the trust my clients place in me, and I work very hard to exceed their expectations.
I was born and raised in Brooklyn, New York, and permanently settled in the Charleston area in 1998. My northern upbringing has given me the ability to stand up for myself, as I will also do for my clients. My southern lifestyle has taught me calmly approach situations and circumstances, while smiling along the way.
Let my work experience and training assist you with the HOW, as well as the WHY, of the moving IN, and the moving OUT, of your next real estate transaction. Take my hand, I'll walk you through it!