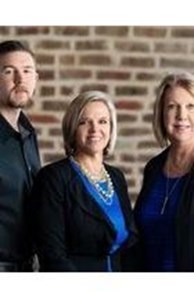 More about the Team
Wondering where to start?
Whether you are buying or selling, finding the right agent to work with can make a big difference in your experience. Being a good listener is the most important trait of a good agent. I hope to make your experience enjoyable and get you the best deal!
Specialties
Seller Representation - Help you get your home "Show Ready"

Buyer Representation - Listen to what you really want and need.

Custom Homes/New Construction/Builders - I am second generation construction. I know the process and the vocabulary. I know what to look for!

First Time Buyers - Help you navigate the hurdles and inform you about what to expect so there are very few surprises.


SUGGESTED WEBSITES TO MAKE YOUR LIFE EASIER
https://moversguide.usps.com Change of Address
http://www.DFWRelocationGuide.com Relocation Information
http://www.nctcog.org Area Demographics
http://mansfieldchamber.org Local Community Information
http://mansfieldisd.org Local Schools Website
http://www.allconnect.com Connect Your Utilities
http://www.posseconstruction.net Remodel: Drywall, Tape-bed-texture, Paint, Flooring, etc.....all work on your home.
https://www.mchtexas.com/