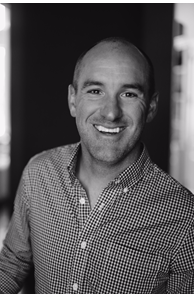 Sales Associate
Email

Tommy.Pistana@cbdfw.com

Phone
Team
Office

Southlake

850 E State Highway 114 Ste 100, Southlake, TX 76092
"LIKE" My Page on Facebook @ThePistanaGroup
Connect with Tommy
Awards

International President's Circle Team
More about Tommy Pistana
#1 Ranked Real Estate Agent - Coldwell Banker DFW


Tommy Pistana is full-time real estate professional focused on providing clients with superior customer service and results that make a difference. Recognizing that purchasing and selling a home is not only emotional, but one of the most important financial decisions a person will make. Tommy Pistana works hands on with clients to succeed in their real estate needs by going over and above their expectations.

Tommy Pistana has quickly made an impact in the DFW real estate market as Coldwell Banker has recognized his performance by awarding him the President's Premier Award, placing him as the top individual volume agent in the Dallas/Fort Worth Metroplex. He has also been recognized by D Magazine as a Top Producer as well as RealTrends and Zillow Group as one of America's Top Agents. These achievements were reached by setting goals, an exceptional work ethic, passion, and an ability to create long lasting relationships with his clients.
CREDENTIALS
The #1 Coldwell Banker Individual Agent in the Dallas/Fort Worth Metroplex
Zillow Group/RealTrends Best Agents In America 2016, 2017
D Magazine "D Best" 2016, 2017
Coldwell Banker President Premier Award
Certified Home Staging Expert
Relocation Specialist
National Association of Realtors
Texas Association of Realtors
MetroTex Association of Realtors
AREAS OF EXPERIENCE
Serving the entire Dallas/Fort Worth Metroplex with an expertise on NE Tarrant County
*See how our eMarketing Advantage is superior in gaining exposure for your listing on more then 550 websites*
Need assistance with finding an agent in the USA?


I offer a complimentary service to anyone moving to virtually any city in the United States. My company is a member of the Cartus Broker Network which is made up of the industry's leading real estate companies.
Through this exclusive network, I can put anyone in touch with a qualified real estate specialist. This chosen agent will assist you in the process of your home search and I will monitor your progress the entire way.
If you need to sell a home – anywhere in the USA – I can help you find an agent with a proven track record of selling homes in your area – for top dollar!
If you or someone you know is considering buying or selling a home - ANYWHERE IN THE UNITED STATES - contact me today! I will guarantee that my experienced professionals will provide excellent results. You will be glad you entrusted your home purchase or sale to a member of my network of agents!
Home Enhancement Checklist


1. Curb Appeal
Remove any clutter, dead leaves, garbage, lawn ornaments etc.
Plant fresh flowers
Trim trees and hedges
Always have a freshly cut lawn
Ensure all walkways are free of debris and are safe to walk on
Repaint any chipping or peeling paint
Power wash debris/moss from siding and gutters
Insure all screens, shutter, etc are hung straight
2. Repairs
Burned out lights
Chipped/peeling paint
Nail holes
Peeling wallpaper (if you don't remove it all together)
Leaky faucets
Cracks in caulk or grout
Doors and windows open freely
Finish all projects that you started
3. Clean then Re-clean
Vacuum entire house
Dust all surfaces (including ceiling fans, curtains, blinds)
Polish all shiny surfaces
Wash all walls include light switch plates, door knobs
Clean the carpets and upholstery
4. De-clutter and De-personalize
Get rid of anything you don't use
Store items you don't need for the next couple of months
Clear out about 50% of what is in the closets
Clear out about 50% of what is in the kitchen cabinets and drawers
Remove 90% of family photos, awards trophies
5. Critters
If only you could send all pets to live with relatives while your house is on the market. This includes gerbels,
hamsters, birds, snakes, ferrets, etc. What about crates or doggy daycare. The point is 50% of the people are
either afraid of dogs, don't like them or are allergic to them. Discussion will be needed with the seller.
6. Decorating and Accessorizing
All rooms should have neutral colors
Fresh paint has a big impact
Put fresh flowers in a couple of rooms
Live plants warm up a room
Put out a few "pretty" accessories
How about a new welcome mat at the main entrance
7. Maintenance
Keep house vacuumed and dusted at all times
No fingerprints or smudges
Put dishes away
Laundry needs to be done and put away
Beds made all the time
Don't let the mail pile up, deal with it every day
Exterior inspected continuously
Lawn manicured all the time