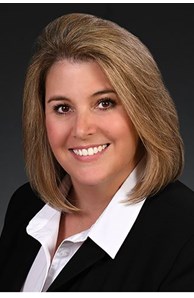 Branch Manager
Email

gedleman@cbunited.com

Phone
Office

The Woodlands

4225 Research Forest Ste 101, The Woodlands, TX 77381
More about Gayle Edleman
About me
As the Vice President/Branch Manager of The Woodlands Office, I partner with Sales Associates in developing sales skills, achieving production goals, reaching new goals and launching and building their Real Estate careers.
My experience in Real Estate has taken me through working in branch offices, relocation, being a Sales Associate, and a Real Estate instructor.  Coaching the Sales Associates and seeing them succeed is the most rewarding part of my job.  The Sales Associates appreciate the combination of professional skills coaching and the personal attention I am able to give them.
Core Values of our office:
Open 7 days a week with administrative support
Non competing manager available 7 days a week
Sales Associate Coaching and Business Planning
Collaborating and team building atmosphere
Monthly in office education with and without CE credits
Company education center including CE and designation classes
Marketing and Technology paid for by the company
Lead Generation
Community involvement
My philosophy is "A good foundation and organization is what you need to build a successful business." 
Agent Testimonials:
I have made my career at Coldwell Banker United, Realtors for 22 years and counting!  For all these years, Coldwell Banker United, Realtors has provided the tools, continuing education training, and support to me, and all of our agents, to ensure that we are able to provide the latest technology, and the best possible service to our clients.   Our office in The Woodlands, is managed by Gayle Edleman who is a dynamic mentor and trainer.  Her wealth of knowledge, in every aspect of the business, is invaluable to us!  Gayle makes herself accessible to us and practices an 'open door' policy anytime an agent or a client needs assistance.  Joining Coldwell Banker United, Realtors was a career decision I have never questioned.  If you are preparing to purchase or sell real estate, or if you're thinking of a career move, call Gayle!   
 --Rhonda Smith, Broker Associate
After deciding to make a career move from the Entertainment industry to Real Estate and taking all the required Real Estate course, I interviewed with 4 local and well know Brokers. After the interview process and speaking with some local agents, I made the decision to join at Coldwell Banker United Realtors.  I learned quite a bit at the office I joined and felt Coldwell Banker had a great name in the industry and good tools to enhance my success.  After approximately 7 years I saw the growth of the city was North and Northwest, and knew at some point I needed to get ahead of the growth. I decided to move my license to The Woodlands Office. It was within the first year after my move that I realized how much better the Woodlands Office functioned. Before my move I had nothing to compare it to. As much as I appreciated my previous office and all that I learned there, it paled in comparison to The Woodlands. The Tuesday meetings are always filled with valuable information, the support staff runs like a well-oiled machine, and management is constantly looking out for ways to make their agents successful and are extremely responsive to the agents needs and questions.
I'm proud to say that I consistently do over 15 Million in production a year now, and still do it without a team. I can't thank our office VP, Gayle Edleman for creating such a comfortable, high functioning and healthy environment for our agents and Brand to grow.
--Chris Domangue, Sales Associate