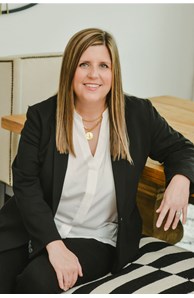 Sales Associate
Diligent, Dedicated, Energetic
Awards

International President's Elite Team
Designations
Accredited Buyer Representative (ABR), Graduate, REALTOR Institute (GRI), Luxury Property Specialist (Luxury Specialist)
More about Melissa McClain
Meet Melissa...


Melissa has been a licensed real estate agent with Coldwell Banker since 2004, she previously served as an assistant to a top producing agent two years prior to that in high school college. The McClain-Lewis Real Estate Team is a continuous top producing team made up of three licensed agents focused on helping clients buy and sell real estate in Ellis County. Coldwell Banker has recognized the McClain-Lewis Team as International President's Circle award winners which categorizes their team into the top 6% of Coldwell Banker sales associates worldwide. They have also been recognized as "D Magazine- Top Producers Best Real Estate Agents" in years past, as well as Texas Monthly - Five Star Professional award for a number of years.
Melissa has lived in Ellis County all of her life - their roots are planted deep; she Chris are raising their two boys in Waxahachie. Their main goal in real estate is to treat their clients the way they would want to be treated. Their team is committed to providing each customer with a fully personalized real estate experience throughout the entire process. They assist in finalizing all the details until your transaction is complete. Because of their vast experience knowledge of the Ellis County area, the McClain-Lewis Team can keep you up-to-date in the ever changing real estate market.
BBA in Marketing from Texas State University
Graduate Realtor Institute
Accredited Buyer Representative
Certified eMarketing Specialist
Certified Negotiation Specialist
Member National Association of Realtors
Member Texas Association of Realtors
Past board member Ellis/Hill Association of Realtors
Specialties


Buyer Representation
Commercial
Existing Homes
Farms/Ranches
First Time Buyers
Foreclosures
Historic Homes
Investment
Lot/Land/Acreage
Move-Up
Residential
Seller Representation
See what our clients have to say...


"We were kept on top of all steps necessary to make this transaction as smooth as possible. Melissa Chris went over and beyond expectations, on helping me sell my parent's estate"~Janice Southall, Maypearl TX
"Melissa Chris are the best!!! They are knowledgeable about the market, kind, understanding, really make their clients feel that they are important to them. They were helpful with whatever we ask them to do."~Arthur Ostrander, Waxahachie TX
"My agent, (Melissa Chris) is very knowledgable, and provides service above beyond to insure everything is in line for a smooth transaction."~LAFE Properties, Waxahachie TX
"Melissa Chris advised me well made my long distance care sale of my parent's estate much easier. I felt like I could always depend on them. " Mark Reeves
"The McClain-Lewis Team provided very good service. They kept us well informed were knowledgeable." ~John Davison, Ovilla TX
"Melissa Chris Lewis are TOP NOTCH!!! This team is a GREAT asset to the Coldwell Banker organization. Best real estate agent in Ellis County by far." ~Bob Bruton, Ennis TX
"This team was very professional"~Billy Bumpus, Italy TX
"They were amazing professional. I could not have asked for a better result"~Sherri Simpson, Waxahachie TX
"Chris Melissa were always accessible, helpful, patient caring through every step of the way in the sale of my house. Thanks!"~Peggy Little, Waxahachie TX
"If you want someone that goes that extra mile to make your sale or buy of your home, Melissa is the one to connect with."~Thomas Southall posted on Realtor.com
"My husband and I have worked with Melissa on two different occasions in the last two years and it has been a pleasure. She is detail oriented, knowledgable and is completely honest when answering questions. I highly recommend Melissa and her team. We will use her again!"~Laurie Westlake posted on Realtor.com
"Melissa is the best. When our first buyer fell through she worked tirelessly to get our next buyer through all the paperwork and still let us close on time. She was always there to answer my many questions and to settle me down when I wanted to just quit. She is knowledgeable and she is willing to share that knowledge. I don't believe you could ever find a better agent."~Terri Siebert posted on Realtor.com
"Melissa is a great marketer and actively showed our home. She also communicated with us throughout the entire process. We highly recommend Melissa whether you are buying or selling."~Phil Simpson posted on Realtor.com
"I would recommend Melissa as a realty agent. She was very professional and on top of the local market. We had a very pleasant experience."~David Blakley posted on Realtor.com
"Melissa helped my brother and I with the sale of my mother's house. She made the whole experience extremely easy for us. She is very honest and knows her stuff!!!!"~Ami Jo Ranton posted on Realtor.com
"Melissa has been my realtor twice, and both times she has gone above and beyond. Each time she put forth enormous effort to make the process as easy as possible. She is the only realtor I will ever use."~Ben Bridges posted on Realtor.com
"Melissa and Chris were probably the best real estate professionals either of us have worked with. They are so knowledgeable about the market and how your house fits in with that market. They patiently advised us what we needed to do to sell the house. We followed their guidelines and had two contracts within 2 weeks. We closed on one of the offers within 5 weeks. Besides all that, Melissa and Chris are wonderful people who have strong high values, integrity and a good sense of humor."~Priscilla Ed posted on Realtor.com
"Absolutely the best realtor in the market today. I would recommend her 100%. You can't do better. Thanks again Melissa!"~Wallace Kelley posted on Realtor.com
"From the initial meeting to the closing, Melissa and her team were extremely professional and were great in communicating every step of the way. I will recommend Melissa and her team to anyone I come in contact with searching to sell or purchase their home or land. Two Thumbs Up!!"~Kendra Ray posted on Realtor.com
"Melissa is a great realtor. She communicated the process to us and worked hard to make sure our house sold within the time frame we wanted."~Shelly posted on Realtor.com
"She is no doubt the Best in Ellis county. Melissa did everything she could to help us through the process. If you need a realtor I strongly recommend Melissa."~Richard Proffitt posted on Realtor.com
'Melissa is the best! She looks out for your best interest and is there for you when you need help. In the market today, you need someone who looks out for you at every turn and she is the one to do it. This is the second time she has located a home for us and we wouldn't use anyone else."~rmeche8 posted on Zillow.com
"Melissa has always been the best in year's past and that has not changed one bit. We had some hiccups with a buyer this time around (even though we had 12 offers within 2 days) and she went above and beyond to calm our stressful situation and give us hope. We were able to relist our house and had an additional 8 offers within 3 days, which was a few weeks beyond our first listing. Melissa helped us to negotiate, come up with a simple solution, and kept us informed of all of the details on a consistent basis (which was very important to us). We wouldn't turn anywhere else except to Melissa and her team."~lmeche posted on Zillow.com
"Melissa sold our house in less than a week, and we actually were able to close in a little less than 30 days! Amazing for sure. She always answered any questions whether it be texts or phone calls in a short time frame, which I really appreciated as we all know moving is a very stressful time. We appreciate the work done on our behave and highly recommend Melissa McClain-Lewis."~njackson0503 posted on Zillow.com
"Very knowledgeable agents. Melissa and Chris go above and beyond to make the selling process smooth. We will definitely refer their team for our friends and family."~ashleywatson41704 posted on Zillow.com
"Best Realtor hands down, we loved working with Melissa! She was on top of every detail and answered questions honestly and thoroughly. I would highly recommend using Melissa for any of your real estate needs!"~alisonjill2682 posted on Zillow.com
"Melissa and Chris assisted my family with our most recent sale of our old home, and the purchase of our new home. Their knowledge, service, and attention to finding a house that met our needs was second to none. I would highly recommend them to anyone looking for a real estate agent in the area. You won't find better!"~judd mccutchen posted on Zillow.com
"Melissa and Chris have been so helpful, knowledgeable and patient in every purchase or sales we have had with them. They make the entire process run smoothly!"~zuser20141231145413923 posted on Zillow.com
"Melissa provided an experience that was high in professionalism, but maintained a personal touch that eased the tension involved in listing and selling a home. She and her team provided detailed explanations of each step throughout the process, maintained continuous contact with us, and treated us like we were the only clients on her list. She is clearly at the top of her field, and I believe that anyone that uses her and her team to buy or sell their home will be as pleased as we were with the service level that she provides. In a world that has shown a decline in customer service, she delivered what can only be described of outstanding customer service. When we need the services of a realtor again, and we will, I assure you that there will only be one call made."~user4809531 posted on Zillow.com
"Melissa is just simply great at what she does. She has helped us sell two homes, the most recent one in 24 hours. Being a Waxahachie native, Melissa is super knowledgable of all the ins and outs in Ellis County."~kathydragonfly posted on Zillow.com
"Melissa and Chris are simply the best! They use aggressive marketing strategies and great communication skills to get the job done. We were extremely pleased with all aspects of the way they sold our home. Can't say enough great things about them."~drickels posted on Zillow.com
"Melissa is a joy to work with! She is an expert in her field! Melisss was honest and realistic from the beginning. She negotiated with the buyers to to bring a quick sale. Melissa had all documents in order for the closing. There was never a time that she wasn't on top of every detail. If we weren't moving to a new area, we would never use anyone but Melissa in the future!"~juliea walke posted on Zillow.com
"Melissa McClain-Lewis is the best out there! I can honestly say that she worked a miracle selling our home this year. We had tried selling several times before, but no one else could get it done. Melissa told us up front what we needed to do to help it sell, and was always there to answer any questions we had, big or small, or help us make important decisions. She was equally indispensable in the purchase of our new home which was happening simultaneously! Melissa is smart, honest, loyal, and extremely hard working, and I'm so thankful that we were referred to her."~Heather Ivers posted on Zillow.com
"Fantastic experience! I used Melissa to buy my new home and sale my old home. Very knowledgeable and I always knew she was working for me! The McClain-Lewis team earned my business for life!"~dekejones2004 posted on Zillow.com
"McClain-Lewis Team ROCKS!!!! They are real hometown Relators. Loved working with them they made everything from start to finish so simple!! Great experience."~bellabooh posted on Zillow.com
"Unlike most agents, Melissa did not tell us what she thought we wanted to hear. She told us the truth and it helped us get the right price for our house. She is very knowledgeable and I can't recommend her highly enough!"~Paul.david.snyder posted on Zillow.com
"We appreciated the top-notch service we received from you and Chris. Your efficiency, promptness, and cheerfulness are what makes your team so very successful!" Jim Janet
"We can't thank you enough for the professional way in which you handled the sale of our home. The entire process was a pleasure and the timing was actually perfect for us. We felt that you had our back throughout. Loved working with you both." Dorinda and Rod Rickels
"I can't begin to thank you enough for

all

the hard work you did for us. I am so thankful I listened to Holly and chose you to be our agent. You have gone over and beyond what I imagined a realtor did. I'm so sad our engagement is ending but happy we have gained an awesome friend." Amy
"Melissa made everything so easy and has continued to check to see how everything is going now that I have moved in. She helped me find a lender and gave me the contacts for lawn service and etc."~dscott409 posted on Zillow.com
"Melissa and her team are the best! Not only was the whole process painless we had a ton of fun! I wouldnrsquo;t even think about using anyone else. We got way more for the house we sold than I thought we would. We also got a pretty good deal on the house we bought."~jeffhein3251 posted on Zillow.com
"Melissa McClain Lewis is great! She made buying my first home so easy. She has continued to contact me to make sure everything is going well since Irsquo;ve moved in."~Dana Scott posted on Realtor.com
"Melissa McClain was amazing!! She made buying my first house so easy. I have already recommended her to a couple of friends. Melissa went out of her way to help me. Even after closing, she has continued to keep in contact with me. She is the best!" ~Dana Scott
"Melissa McClain-Lewis was great to wotk with. She knew who to call for carpet, lawn, and painting. Really nice and professional." ~John Clifton Trust
"Melissa and Chris wento over and behind expectations, on helping Janice and I sale her parents home. We were kept on top of all steps necessary to make this transaction as smooth as possible." ~Tommy and Janice Southall
"Was top notch. Melissa went above and beyond in every aspect. I will have no problem recommending her services to anyone." ~Jeffrey Aday
"Melissa did a fantastic job listing our property, marketing the property and working consistently until the last second. She did a fantastic job and I will use her time and time again." ~Jackeline Coffey posted on Realtor.com
"Great experience, very knowledgable." ~Nick posted on Realtor.com
"I had an excellent experience working with Melissa and her team. Very helpful, responsive, professional. The house sold quickly and at a fair price. I wouldn't hesitate to recommend them." ~bswalker1270 posted on Zillow.com
"I would highly recommend Melissa to anyone. She was amazing, and very knowledgeable. Her experience and communication skills are right on point. She was with us from the beginning to the end. Again, I would highly recommend Melissa to anyone!!!!!........Thank you, Melissa" ~ Frank Veronica Moral posted on Realtor.com
"Highly recommend Melissa. Extremely knowledgeable-always available to answer any questions we had and definitely went the extra mile in quickly and smoothly selling our home. Pleasure doing business with~" ~Apryl King posted on Realtor.com
"Melissa always provides extraordinary service. Her expertise was very helpful. Over the years, I have purchased and sold a house with Melissa's guidance. Melissa does a wonderful job managing both the buying and selling aspect. I really appreciate Melissa and all her hard work." ~ Angela Taylor posted on Realtor.com