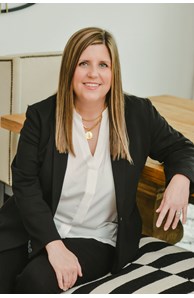 Diligent, Dedicated, Energetic
More about the Team
About Our Team


Chris & Melissa have lived in Ellis County all of their lives - their roots are planted deep & they are raising their two boys in Waxahachie. Their main goal in real estate is to treat their clients the way they would want to be treated. Their team is committed to providing each customer with a fully personalized real estate experience throughout the entire process. They assist in finalizing all the details until your transaction is complete. Because of their vast experience & knowledge of the Ellis County area, the McClain-Lewis Team can keep you up-to-date in the ever changing real estate market.
Volunteer Waxahachie Youth Baseball & Soccer Association
Waxahachie High School graduates
See what our clients have to say...


"We were kept on top of all steps necessary to make this transaction as smooth as possible. Melissa & Chris went over and beyond expectations, on helping me sell my parent's estate"~Janice Southall, Maypearl TX
"Melissa & Chris are the best!!! They are knowledgeable about the market, kind, understanding, & really make their clients feel that they are important to them. They were helpful with whatever we ask them to do."~Arthur Ostrander, Waxahachie TX
"My agent, (Melissa & Chris) is very knowledgable, and provides service above & beyond to insure everything is in line for a smooth transaction."~LAFE Properties, Waxahachie TX
"Melissa & Chris advised me well & made my long distance care & sale of my parent's estate much easier. I felt like I could always depend on them. " Mark Reeves
"The McClain-Lewis Team provided very good service. They kept us well informed & were knowledgeable." ~John Davison, Ovilla TX
"Melissa & Chris Lewis are TOP NOTCH!!! This team is a GREAT asset to the Coldwell Banker organization. Best real estate agent in Ellis County by far." ~Bob Bruton, Ennis TX
"This team was very professional"~Billy Bumpus, Italy TX
"They were amazing & professional. I could not have asked for a better result"~Sherri Simpson, Waxahachie TX
"Chris & Melissa were always accessible, helpful, patient & caring through every step of the way in the sale of my house. Thanks!"~Peggy Little, Waxahachie TX