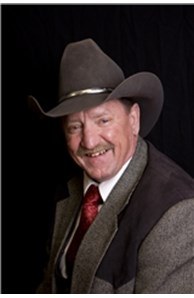 Sales Associate
Email

don.russell@utahhomes.com

Phone
Office

Ogden Office

2225 S Washington Blvd Ste 100, Ogden, UT 84401
More about Don Russell
Business Philosophy
In business, as in life, treat others better than you expect to be treated and I expect to be treated honestly, fairly and promptly. No games or garbage, just straight honest personal service to the completion is the only way I know. I expect to represent completely the products I represent. If I don`t know, I will find out and get back to you rather than mislead or misinform you. I have one thing to offer, the integrity of my character and the honesty of my complete service. That is how my reputation comes about.
Education and Training
Attended Weber State in Ogden In business. Attended extension courses in Montessori training from University of Southern California. Attended management and sales courses throughout my professional life and continue to further my education in continuing education classes for my license as well as myself. Growth in personal progression is essential to my continued development and character strength.
Awards and Designations
Always in the top of my fields in sales and leadership.
Areas of Expertise
I love the Rural Communities and the Ranch/ Horse/Farm properties. I work with all properties in Real Estate. Lots of experience in REO and Short Sale contracts. Tough negotiator.
Community Involvement
I am active in the community with events and activities constantly. I serve on Recovery committees in Southern Idaho and am very active in the recovery community in Northern Utah and South Eastern Idaho.
Personal Background
As a native of Northern Utah, I have lived and traveled extensively throughout Northern Utah and Southern Idaho. I enjoy the landscape and know it well. I have been in Real Estate several years and a life of being in sales positions. I have taught skiing for over 30 years in the Ogden area resorts as well as over 20 years at Deer Valley in Park City, Utah. I attended Weber State and have had extension courses from the University of Southern California, as well as attended various management and sales training courses. I was raised on a small farm with horses and livestock and have enjoyed outdoor activities all my life. As a father and Grandfather, our family enjoys time in the mountains skiing, camping and riding our horses. Family and high personal integrity in personal and spiritual values are important to me as I enjoy life.
Communities I Serve
I am Don Russell. I live in Malad, Idaho and serve all of Northern Utah with connections in South East Idaho. I have experience in Wasatch, Summit, Davis, Morgan, Weber, Box Elder, Rich, Cache, Tooele, and Salt Lake Counties as well as the north end of Utah County. I enjoy the blessings of a life of experience and travel and living in the Northern Utah and South Eastern Idaho areas.