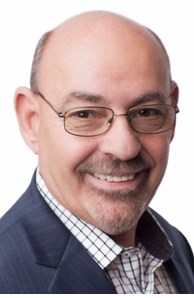 Sales Associate
Email

pat.melfi@utahhomes.com

Phone
Office
From Rock To Real Estate
Designations
At Home with Diversity Certification (At Home with Diversity), Certified Luxury Home Marketing Specialist (CLHMS)
More about Pat Melfi
PAT MELFI | REALTOR, Certified Luxury Home Marketing Specialist CLHMS | AHWD |Estate Settlements
A NOTEWORTHY EXPERIENCE YOU CAN TRUST
Legendary Music Industry executive Pat Melfi has never been one to follow the beaten path, choosing instead to pave new ground in his varied and celebrated career. Following a business degree from the University of California Berkeley, his lengthy resume includes MCA Records Vice President, creator of Burger King's iconic "Have It Your Way" campaign, and preeminent recording artist, songwriter, record producer and concert promoter, for which he received an astounding five Concert Promoter of the Year Awards with his award winning Alexas Music Productions/The Music Associates companies. In his career, Melfi has promoted, produced, managed and handled international concert tours and relative financial activities for a Who's Who list of music industry icons: Tom Petty & The Heartbreakers, The Eagles, Elton John, Pink Floyd, Rod Stewart, The Who, Supertramp, Meat Loaf, The Rolling Stones, Alabama, Toby Keith, Travis Tritt, Reba McIntyre, Vince Gill, to name just a few. His unparalleled list of achievements also includes promoting/producing well over 50 records reaching #1 on Billboard's charts.
In recent year's however, Pat took a well-deserved retirement in the majestic mountains of Utah... and quickly became bored with a sedentary life of retirement.
In his previous career, Melfi had naturally been involved in many successful real estate development projects as far back as 1992 successfully investing high profile entertainment dollars into real estate projects and performing arts centers around America. He took note of the many real estate opportunities surrounding him throughout the Mountain West area, toying with the thought of entering the world of real estate sales and development. The recent rash of prominent entertainment industry deaths of those we would call legends, but whom Pat Melfi calls friends, helped him redirect his priorities. He activated his real estate license and jumped back into the business of actively living.
"It was a natural extension of what I'd always done," says Melfi. "The whole music industry is nothing more or less than connecting artists, or sellers, with customers, or buyers. As the promoter, I'm merely acting as the agent. I did my homework; I wanted to find the best agency in the country to work with."
That research led him straight to America's top-ranked Coldwell Banker Realty where true to form, Pat's aim is to the top among Coldwell Banker veteran agents. Due to his extensive contacts among the celebrity crowd, Melfi is expected to quickly surpass all others in high end homes listings, crowning him Utah's unparalleled Celebrity of Real Estate, as his reputation quickly spreads throughout the region, he is expected to immediately top that list as well. "We're honored to welcome Pat Melfi to the Coldwell Banker family and expect him to be among our top agents in all areas in no time, shattering all previous records," said a representative of Coldwell Banker. "I've never seen anyone before in this business with the professional assets, work ethic and real estate IQ that Pat Melfi brings to the table. It's a privilege to have him on board."
Coldwell Banker Realty
Pat Melfi Real Estate