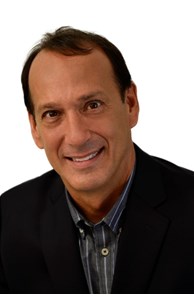 Sales Associate
Phone
Office

Leesburg

25 S King St, Leesburg, VA 20175
Executive Summary of James Kerr Real Estate Expertise
Connect with James
Awards

International President's Circle
Designations
Short Sale and Foreclosure Certification (SFR)
More about James Kerr
General Background
Managing Partner - James F. Kerr
· B.S. Materials Engineering from Virginia Tech
· Founded Labrador Real Estate Team, LLC in 2002
· "A Buyer's & Seller's Best Friend"
· 17 Years of Professional Real Estate Experience
· Personable, Reliable & Knowledgeable
· Residential Expert, Skillful in Land, & Adept Commercial Investment
Briefly
Advantage Client ~ My B.S. Engineering Degree from Virginia Tech has proven invaluable to both Buyers and Sellers – as my ability to "crunch numbers" and dissect property values gives my clients a distinct advantage when negotiating contracts.
Further ~ 17 years' of experience has given me a vast knowledge base that sometimes includes intricate and complex sales – this provides my Team/Me with the ability to deal with any difficulty arising in any kind of real estate transactions. Rest assured more than 99.5% of our transactions make it closing.
Skills
· Equally adept working with Buyers or Sellers
· Well-seasoned Real Estate Veteran with a broad range of experience
· Vast Knowledge Base gained through intricate real estate transactions
· Exceptional Negotiating Tactics & Personal Skills
· Relationship Building, Creative Networking and Marketing Scripts
· "Personable, Knowledgeable, Reliable"
Markets Served
· Typical Primary Price Range is from $200,000 to $3,000,000+
· Inventory Focus is SFH, Townhomes, Condos, New Construction
· Land & Lot Sales in any varying Configurations of sizes and uses.
· Purchase of Small Commercial Business Condos.
· Markets Served - Loudoun County, Arlington, Fairfax, Alexandria, Clarke County, Prince William County
· Licensed in Virginia by Coldwell Banker Residential Brokerage
New Home Construction Expert – worked with Many Local & National Builders
· Toll Brothers
· Van Metre
· Mitchell & Best
· Pulte
· NV Homes
· Knutson Homes & Others
· Closed more than 65 new construction transactions
Relocated more than 75 Clients to the DC Metro Area
· Business Executives
· Active Military Personnel
· FBI, Secret Service & DOJ
· School Teachers
· Professional Sports Athletes
· IT Professionals
SFR Designation by the NAR – Certified Distressed Sales
· Performed More than 70 Distressed Sales
· Short Sales
· Bankruptcies
· Foreclosures
· Divorces
Recent Awards
· Ranked #47 out of more than 1000 CB Agents in Greater DC 2018
· Top-Tier Coldwell Banker Agent in 2017
· #1 Individual Agent and #2 in Units Closed for in 2016
· National Recognition by being **Ranked in the Top 2% Nationally for all Agents in North America**
· Numerous Brokerage Awards including multiple Top Team & Individual
Recent Labrador Real Estate
Client Testimonials
karen.regan55 reviewed Labrador Real Estate Jim Kerr 01/22/2016 Helped me buy a home and sell a home
I would like to take this opportunity to let you know how pleased we have been using Labrador Real Estate Team, and Jim Kerr in particular, for the selling and purchasing of our homes. My husband and I have bought and sold many homes over the years, but our interactions and dealings with Jim has made this entire process the easiest, most professional and enjoyable to date!
His professionalism is what brought him to our attention. He is attentive to your real estate needs. He communicates with you and makes the entire process of selling and buying virtually pain free! His knowledge and ability to get the job done make him a standout in the field. It is finally a true pleasure to buy and sell your home with Jim Kerr.
I would highly recommend Jim to any of my friends and family.
Karen Regan
Marsha.Clarkson reviewed Labrador Real Estate Jim Kerr 01/22/2015 Helped me sell a home, buy a home and buy a lot
Jim was very professional in all our dealings. He worked hard for us to conclude a complex sale, overcoming each potential stumbling block with perseverance. We have since worked with him on two more real estate deals and we would recommend him highly. He is very knowledgeable about the NOVA real estate market. He is also very responsive to calls/texts/emails and he makes himself available for showings on short notice.
Rick.jeff reviewed Labrador Real Estate Jim Kerr 01/27/2015 Helped me buy a home
Jim was great and very helpful! Jim really knows the area and can be a great help for you and your family. Jim follows-up great and is available during all hours as I would ask you to give this man a call if your looking to purchase a new house in the Northern Virginia market.
Allison and I are thankful to have found an agent who is willing to work at all hours, search through countless listings, and show us over 60 homes in our quest to find the right house for our family. Relocating from over 1000 miles away is an intimidating prospect, but having a strong agent who really knows the area makes a big difference. Thank you!
Chris and Allison Meidt
Quarterbacks Coach
Washington Redskins
We interviewed several potential real estate agents in River Creek and decided to hire Jim and Jennifer Kerr to sell our home. It was a very stressful period in our lives so we were looking for a partner that would go the extra step to help ensure that the sale of our house went smoothly. Labrador Realty came through for us in many ways including finding us a professional stager and bathroom designer. We found Jim's technical expertise leveraging the web, video and other techniques very useful in driving traffic to our home. He was also very helpful providing market statistics combined with professional guidance on how best to position our home given the changing landscape. Thanks to this guidance our timing couldn't have been better closing two days after the end of the school year. We would definitely recommend Jim and Jennifer if you are looking to sell your home.
Thanks,
Chris
Chris Wixom
Sr. Dir Strategic Accounts
Corning MobileAccess
703 728 7359
wixomcp@corning.com
After interviewing a number of real-estate agents we selected Jim Kerr of Labrador Realty as our agent. It was Jim's sales approach, his knowledge of not only the real-estate market but his experience in the area that lead us to choose him as our agent.
Our house went on the market the end of February 2012. We had a full offer by mid May. During that time Jim used State Of The Art technology to advertise our house. He was always willing to call in fellow professionals to advise on staging, landscaping etc. . Anything that would help make our house stand out from all others on the markets. During the entire process Jim was always available to answer any questions, or concerns we had.
We had a very good, positive experience working with Jim and would recommend him to anyone selling their home.
Hilke and Joe Foreso
43449 Firestone Place
Jim
On behalf of the Snyder family, thank you for your outstanding work in selling our primary residence in River Creek in May, 2011.
It is all a blur now, as it happened so fast – but it is hard to believe that our April 30th listing, and your May 1st Open House produced a contract just shy of full asking price and a 35 day close.
Admittedly, we were in no way prepared to move this quickly, but your ability to locate and negotiate a lease on a great home in the River Creek community made everything come together very nicely. We were unpacked and settled in our temporary home by June 3rd.
I know this doesn't happen every day – but your expert consultation, diligent preparation, thoughtful marketing, and above-and-beyond full service philosophy made the difference – and we are tremendously thankful for the support you guys delivered.
We have moved 6 times in 13 years, and you all we by far the best real estate consultants we have ever worked with!
All the best,
Rick & Leslie Snyder
President - Tandberg Americas
Cisco Systems - EVP
43555 Firestone Place
We hired Jim and Jennifer Kerr to sell our home in River Creek and to help us find and purchase our current home. The Kerrs showed us numerous listings over the course of several months. They were patient and supportive throughout the process and never once made us feel pressured or rushed to make a move. Once we found the perfect home, Jim and Jennifer made sure that the sale and purchase transactions went smoothly from start to finish. We were particularly pleased with the Kerr's negotiating expertise which resulted in significant savings for us. We are very happy that we chose Jim and Jennifer Kerr as our Realtors and we look forward to working with them again on our next real estate transaction.
Chris and Sally Weaver
43797 Water Bay Terrace
Michael and Kerri McGowan
43026 Lake Ridge Place
Leesburg, VA 20176
To Whom It May Concern:
Kerri and I had the pleasure of working with Jim Kerr of the Labrador Realty Group. We found Jim to be an invaluable asset in our recent real estate transactions in a volatile market. From the beginning Jim provided us with a comprehensive market evaluation and competitive pricing analysis of our townhome. His advice and direction during the listing process made us feel at ease and confident that Jim possessed the necessary market knowledge to sell our home. His endless marketing of our property paid off with several contract offers within a short period of time. Jim took the time to explain all aspects of the contract offers and always accessible to answer questions.
With a ratified contract in hand Jim was the only person we would consider to represent us in the purchase of our new home. He took the time to assess our housing needs and desires. Once again Jim delivered with great properties to look at within our budget which made finding a home fun for the entire family. We will recommend Jim to anyone looking sell or purchase real estate.
Sincerely,
Michael and Kerri McGowan
I would strongly recommend the Labrador Realty Group, and Jim Kerr in particular, to home sellers and buyers looking for an agent to represent them. My wife and I had been looking for a home in the River Creek community in Leesburg for several years, we knew what we wanted, and we were willing to wait for the right property. Jim kept us informed of new listings, and was always happy to show us the homes as they came on the market. Working with us for over 2 years, Jim never pressured us to make a decision and asked all the right questions to better understand exactly what we were looking for.
When our dream home came on the market, Jim knew that this was the house we had been waiting for. After showing it to us a few times, Jim used his market knowledge and helped us craft an offer that was eventually accepted by the seller after some negotiations. Throughout the purchase process, which involved several contingencies and contract addendums, Jim kept us well informed of the issues that need our attention, and took care of all facets of the purchase. He maintained close contact with our lender, the sellers, and our settlement company to ensure that the transaction went smoothly and according to plan. His attention to detail and timely correspondence was a great help to us during the stress of moving our family to a new home. Our purchase went smoothly as planned and we are very happy in our new home.
Again, I would strongly recommend the Labrador Realty Group, and Jim Kerr in particular, to home sellers and buyers looking for an agent to represent them. His experience, professionalism, market knowledge, and customer service are exceptional, and a great asset to his clients.
Matt & Lorraine Marshall
Director of Financial Planning & Analysis
Labrador Real Estate Client Referrals
Ray & Cathleen Porter {10 Transactions with Labrador} River Creek Resident
703.963.7436
703.307.1794
Raymond.Porter@ca.com
cathy.porter@ruckuswireless.com
Rick and Leslie Snyder – Former River Creek Resident on Barton Creek Place
703.342.8853
571.423.8844
risnyder@cisco.com
LeslieAnneSnyder@gmail.com
Joe & Hilke Foreso Former River Creek Resident on Firestone Place
703.431.9950
foresoh@gmail.com
joeforeso@gmail.com
Peter & Marsha Clarkson
571.214.2823
571.232.3364
Peter_Clarkson@yahoo.com
marshaclarkson@yahoo.com
Norm & Carol Ferry - Former River Creek Resident on Bent Creek Place
703.443.1533
571.258.7147
401.845.8925
normferry4@aol.com
CarolFerry4@aol.com
Chris & Sally Weaver - Former River Creek Resident on Water Bay Terrace
703.577.5199
703.786.3286
caweaver@gmail.com
sallyweaver2@gmail.com
John & Paige Curran
617.512.8095
571.213.4428
jcurran@istaff.org
pcurran@istaff.org