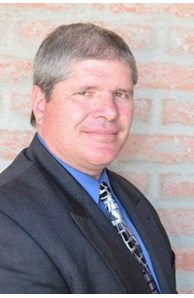 Sales Associate
Chris Garcia comes to Coldwell Banker with nineteen years of Real Estate experience!
More about Chris Garcia
I have been a licensed Real Estate agent for over nineteen years and have over thirty years of sales experience under my belt. I relocated to Tucson with my family when I was ten years old so I pretty much grew up here and have witnessed this wonderful town grow and flourish. My wife and I purchased our first home in Oro Valley in 1997 and have raised our family here ever since, enjoying everything that this wonderful community has to offer.
I have been selling homes in every corner of Tucson since March of 2000. From Oro Valley, Marana and the Catalina the Foothills all the way to Vail, Sahuarita and Green Valley. I aim to provide the best possible service each and every time I am with a client. The valuable lessons I learned prior to becoming a Realtor has served me well. Providing the optimal service is a skilled that is learned and honed over many years and experiences. I have to listen and engage with you to best understand what your goals and needs are. I have to pay close attention to every detail to see how I can best fulfill those goals and needs.
There is also some education that that I do, that I enjoy doing. Perhaps that is my family background full of teachers and professors talking, that will make my mom happy. Of course there is the sales process and the forms and contract required for a successful conclusion but there is so much more to go over. We have all of these wonderful homes and neighborhoods, we have great schools, parks, dining, entertainment and and a fantastic outdoor lifestyle with hiking and seemingly endless bike trails. Which one of these items are important to, are all them? Let's find out together. I have to be honest, I became excited when I wrote this down, I love living here!