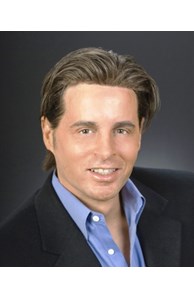 Associate Broker
CalRE#: 01388485
Email

david.formichi@cbnorcal.com

Phone
Office

Greenbrae

511 Sir Francis Drake Blvd, Greenbrae, CA 94904
More about David Formichi
Business Philosophy
While most all agents may "prospect" certain cities or specific neighborhoods (& even brag about their limited scope), David's clients insist in using him throughout the entire Bay Area - MOST UNUSUAL!  This is of a tremendous advantage to his selling clients who see the clear benefit of casting a wide-net to achieve optimal results.  Amazingly, David brings to the table not only the deep-rooted Marin and San Francisco connections and sales, but also connections he's made from deals he's closed from multiple sales in Petaluma, San Jose, Benicia, Walnut Creek, Oakland Hills, Foster City, Portola Valley (behind Stanford University), which gives him a HUGE pool of buyer connections.  He knows of no other agent who has such deep Marin & San Francisco connections while pulling-in from so many other likely buyer areas from around
the Bay Area.  The wider the exposure, the better odds of a higher sales price!
As an example of his skill, David has achieved top-dollar per-square-foot status in San Anselmo ($765/square foot - a whopping 40% above the 2014 average!) with only 22 days on the market.  By comparison, the 2014 average per sq.ft. for all SOLD San Anselmo Single Family
Homes as of mid-June of that year, was  $536/sq.ft. - with an average of 70 days on the market.  He has also broken records in other areas & was rated highest ranking in the Greenbrae Coldwell Banker Office in a given month.  
Unlike many "volume" agents, he refuses to delegate his responsibilities to a team who are not licenced agents & intentionally keeps the number of listings at a level where he can provide the extra full-service that not only relieves his clients of many of the pressures of house preparation, but also maximizes the properties price potential.  When David puts on his "buyers" had, he also shines.  During this same period, he accomplished the lowest per square foot price for deluxe finished homes.
Contrary to common sense & what many unsuspecting sellers are led to focus on, buyers make their decision to buy based on the home they are considering; not on who the listing agent is.  (If you were buying, do you discuss the pros & cons of the Listing Agent or the pros & cons of the home?) Again, this is where David shines & differentiates himself.  His focus is on promoting & smartly preparing the property and by getting maximum exposure by casting the widest net - all while minimizing the effort on his clients.  It's a win-win for all.
Personal Background
MEET DAVID FORMICHI
David is a 13-year real estate veteran holding a BA in Finance.  He started as a Realtor & then went on to achieve his Broker's License and is currently working as a Broker-Associate with Coldwell Banker.  Born & raised in the Seminary Area of San Anselmo, he was a principle in Bepple's Pies with two retail locations in the Marina of San Francisco, with one location on Union St. (& Laguna) next to Perry's & the other on Chestnut St., across from the Apple Store.  He also had a thriving wholesale pie business throughout the San Francisco Bay area.  David's family roots are deeply embedded in San Francisco & Marin & he divides his time between the two areas.  David is a best-friend of his sister, Maria, & "favorite uncle" of his little sister's 11 children who live in the Seminary Neighborhood of San Anselmo, Irvine, Santa Cruz, & San Francisco.