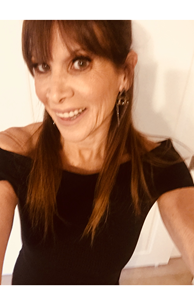 Sales Associate
Cal DRE#: 01242682
Email

Elene.james@camoves.com

Phone
Office

Irvine

6833 Quail Hill Pkwy, Irvine, CA 92603
More about E.J. James
My approach is Simple...
- PROVIDE Clients Excellent Services
- KEEP Transactions Simple & Worry-Free
- GREAT Organization & Communication
I have the enthusiam and drive it takes to successfully realize the real estate dreams of Orange County buyers and sellers. I listen carefully to clients with an ability to understand what they need, and then set-out with superb professionalism, the latest technology, and a wide network of resources to get the job done to the customers total satisfaction. I feel I go the extra mile!
Putting customers at ease, I educate them as they go along, always staying in close contact with clients throughout the real estate process until the close, and I help out with the little details that mean so much!

Letter of Recommendation/2005
This letter is written to acknowledge Ms. E.J. James, my realtor who helped me in my purchase. It is written with great respect and indeptedness to her. E.J. was very prompt and on task throughout the entire several weeks that it took to close on this purchase.
She made the home purchase process much easier and smoother. My previous Realtors added more hurdles and had me alot more in the dark during the purchase process. She was very helpful overcoming difficult problems that arose along the way and guided me as a novice buyer step by step!
As the end, when the sale was complete, I specifically told her that she was the best realtor I have ever encourtered. I previously brought and sold 4 homes, she excelled better than the other realtors.
Zwi Steindler, M.D