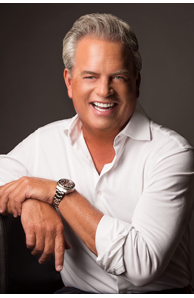 Manager
Cal DRE#: 01097933
Email

jay.robertson@camoves.com

Phone
Office

Brentwood

11661 San Vicente Blvd Fl 10, Los Angeles, CA 90049
Jay Robertson was born and raised in Detroit and graduated from the University of Michigan. Jay soon discovered his passion for the field of real estate, where he has worked for the past 28 years
More about Jay Robertson
Jay Robertson was born and raised in Detroit and graduated from the University of Michigan. Jay soon discovered his passion for the field of real estate, where he has worked for the past 28 years -- spending most of those years in the mortgage and banking side of the business, as a sales person, sales manager, president, and owner.
Now as Branch Manager of one of the leading Coldwell Banker Global Luxury offices in Los Angeles, Jay has climbed the ranks of the industry by focusing on work ethic, emphasizing details and building relationships. His diligence is second to none, primarily because he loves what he does and does it with great vigor and enthusiasm. Paired with experience and deep knowledge of the local market, Jay takes a confident, measured approach to doing what is truly best for his clients. Jay specializes in newly built architectural luxury properties. His passion for the lines and details of each home he represents, makes him the "go to" person when architects, builders, and owners look for advice on properties. Jay has created a name for himself as one of the top agents in Southern California luxury real estate -- handling high net-worth clients.
Over the years, Jay has earned many accolades and titles and is currently a
member of the Los Angeles and Malibu Board of Realtors. Whether it be in business or in life, Jay finds that at the heart of it all, it is about relationships with good people. As someone, somewhere once said, "Show me your friends and I will show you your future," and to Jay, it is all really that simple.
• Branch Manager of the Coldwell Banker Brentwood office
• Member Beverly Hills/Greater Los Angeles Association of Realtors™
• Member California Association of Realtors™
• Member, National Association or Realtors™