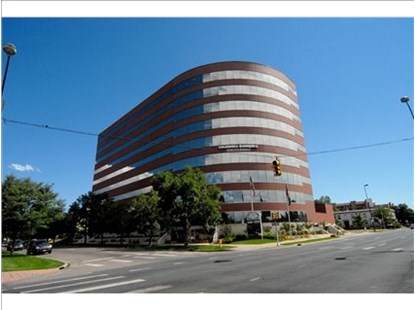 600 Grant St Ste 925

,

Denver

,

CO

80203
Areas Served
Agate, Akron, Alamo Placita, Alamosa, Allenspark, Alma, Auraria, Aurora, Avon, Avondale, Bailey, Baker, Barnum, Barnum West, Bear Valley, Beaver Creek, Belcaro, Bellvue, Bennett, Berkeley, Berthoud, Bethune, Beulah, Black Forest, Black Hawk, Blanca, Boulder, Bow Mar, Boyero, Breckenridge, Briggsdale, Brighton, Broomfield, Brush, Buena Vista, Buffalo Creek, Burlington, Byers, Calhan, Canon City, Capitol Hill, Carbondale, Carr, Cascade, Castle Pines, Castle Rock, Centennial, Central City, Chaffee Park, Cheesman Park, Cherry Creek, Cherry Hills Village, Chipita Park, City Park, City Park West, Civic Center, Clayton, Coaldale, Cole, Collbran, College View, Colorado City, Colorado Springs, Columbine Valley, Commerce City, Como, Congress Park, Conifer, Copper Mountain, Cotopaxi, Country Club, Cowdrey, Crested Butte, Crestmoor, Crestone, Cripple Creek, Crook, Curtis Park, Dacono, Deckers, Deer Trail, Delta, Denver International Airport, Denver, Dillon, Divide, Drake, Dumont, Dupont, Durango, Eads, Eagle, East Colfax, Eaton, Edgewater, Edison, Edwards, Elbert, Elizabeth, Ellicott, Empire, Englewood, Erie, Estes Park, Evans, Evergreen, Fairplay, Falcon, Federal Heights, Firestone, Five Points, Flagler, Fleming, Florence, Florissant, Fort Collins, Fort Garland, Fort Logan, Fort Lupton, Fort Morgan, Fountain, Foxfield, Franktown, Fraser, Frederick, Frisco, Galeton, Garden City, Gardner, Gateway, Genoa, Georgetown, Gilcrest, Gill, Gilman, Glen Haven, Glendale, Glenwood Springs, Globeville, Golden Triangle, Golden, Granby, Grand Junction, Grand Lake, Grant, Greeley, Green Mountain Falls, Green Valley Ranch, Greenwood Village, Grover, Guffey, Gunnison, Gypsum, Hale, Hampden, Hampden South, Hanover, Hartsel, Harvey Park, Harvey Park South, Haxtun, Henderson, Hereford, Highland, Highlands Ranch, Hillrose, Hilltop, Holyoke, Hot Sulphur Springs, Hudson, Hugo, Idaho Springs, Idledale, Iliff, Indian Creek, Indian Hills, Jamestown, Jefferson Park, Jefferson, Joes, Johnstown, Julesburg, Karval, Keenesburg, Kersey, Keystone, Kiowa, Kirk, Kittredge, Kremmling, La Salle, La Veta, Lafayette, Lake City, Lake George, Lakewood, Laporte, Larkspur, Las Animas, Leadville, Limon, Lincoln Park, Littleton, Livermore, Lochbuie, Log Lane Village, Lone Tree, Longmont, Louisville, Louviers, Loveland, Lowry, Lucerne, Lyons, Manassa, Manitou Springs, Mar Lee, Masonville, Matheson, Maybell, Mead, Merino, Mesa, Milliken, Minturn, Molina, Montbello, Montclair, Monte Vista, Montrose, Monument, Morrison, Nederland, New Castle, New Raymer, Niwot, North Capitol Hill, North Park Hill, Northeast Park Hill, Northglenn, Nunn, Oak Creek, Orchard, Otis, Ouray, Overland, Palmer Lake, Paonia, Park, Park Hill, Parker, Parshall, Peetz, Penrose, Peyton, Pierce, Pine, Pinecliffe, Platteville, Pueblo, Pueblo West, Ramah, Rand, Raymer, Red Cliff, Red Feather Lakes, Redstone, Regis, Ridgway, Rockvale, Roggen, Rollinsville, Rosedale, Roxborough, Ruby Hill, Rush, Rye, Salida, San Luis, San Pablo, Security, Sedalia, Sedgwick, Seibert, Severance, Shawnee, Sheridan, Silver Plume, Silverthorne, Simla, Skyland, Snowmass, Snyder, South Fork, South Park Hill, South Platte, Speer, Stapleton, Steamboat Springs, Sterling, Stoneham, Strasburg, Stratton, Sun Valley, Sunnyside, Superior, Tabernash, Telluride, Texas Creek, Thornton, Timnath, Trinchera, Trinidad, Twin Lakes, Union Station, University, University Hills, University Park, Vail, Valverde, Victor, Villa Grove, Villa Park, Virginia Dale, Virginia Village, Walden, Walsenburg, Ward, Washington Park, Washington Park West, Watkins, Wattenburg, Weldona, Wellington, Wellshire, West Colfax, Westcliffe, Westminster, Westwood, Wheat Ridge, Whittier, Widefield, Wiggins, Williamsburg, Windsor, Winter Park, Wolcott, Wondervu, Woodland Park, Woodrow, Woody Creek, Yoder, Yuma, Almont, Antonito, Arriba, Arvada, Aspen, Athmar Park, Atwood, Ault
Sales Associate
Get Pre-Approved Today
with our affiliated lender
NMLS#: 1598647
Start your career in real estate today
More about Home Office
Coldwell Banker's
Commitment…
In Colorado, Coldwell Banker is dedicated
to creating exceptional real estate
experiences for customers and communities
through the passionate delivery of
truly remarkable service.

Coldwell Banker pledges to promote a
fun, fulfilling and respectful environment,
one that is open to change and innovation,
providing personal growth opportunities
for all.

Coldwell Banker pledges to deliver
truly remarkable service.