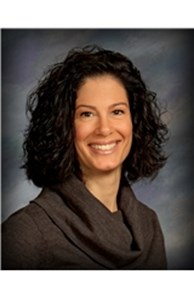 Sales Associate
More about Paula Testani
Education and Training
After attending Notre Dame Catholic High School in Fairfield, CT, I attended Sacred Heart University for two years. I received my Associate in Science Degree in 1990. After receiving my Associate's Degree, I worked in the Corporate Headquarters of a local chemical company as a paralegal for thirteen years. During that time I continued my education at Sacred Heart University where I earned a Bachelor of Science Degree in Business Administration. I became a licensed real estate salesperson in October 2004.
Areas of Expertise
My experience includes closed Real Estate transactions in the following categories:
single-family property, multi-family property, condominium property and investment property.
Personal Background
I was born and raised in Bridgeport, CT where I resided for 25 years. I then moved to the Whitney Farms Golf Course community in Monroe, CT where I resided for 6 years. I currently live in the Hillandale section of Trumbull, CT.
Communities I Serve

Currently I have listed/sold many properties in the following cities or towns:
Bridgeport, Stratford, Trumbull, Monroe, Newtown, Shelton, Derby, Ansonia, Seymour, Oxford, and Southbury.