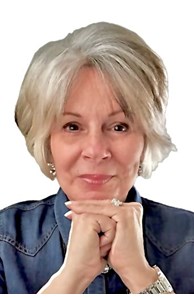 Branch Manager
Connect with Debra
Designations
Certified Residential Specialist (CRS)
More about Debra McMillen
Debra McMillen, Managing Broker

The "Entrepreneurial Spirit" …
Some people are just born that way and they love helping others harness their energy to succeed and prosper…
Always Answering to a Higher Level of Expectations…

When it comes to serving the Greater Tampa Bay area, Coldwell Banker's Belleair & Clearwater Beach Offices and its Managing Broker, Debra McMillen, have you covered. Strategically located, they offer real estate options for every lifestyle with several divisions including Previews International Luxury Homes and an extensive Commercial Department … each offering specialized marketing and real estate services.
A Valuable Resource

Managing Broker, Debra McMillen leads these experienced and energetic Independent Contractors who are educated to help you in making the best real estate decisions for your lifestyle. With over 30 years of experience, from her start as a sales associate to her extensive management service covering the east and west coasts of Florida, she has created an office environment designed to reflect the caliber of excellence that makes the Coldwell Banker Belleair & Clearwater Beach Offices leaders in the Tampa Bay real estate market. With her assistance, the entrepreneur minded independent contractors of both offices have built a strong professional image in the community by promoting positive consumer awareness, market knowledge, and commitment.
A Respected Resource

Her enthusiasm and instincts are a respected resource to her customers and to the associates in the Belleair & Clearwater Beach Offices. Training associates to reach the broadest cross section of buyers is one of the finer points of her philosophy for highly specialized home marketing. Matching a customer with the right real estate professional is an important element of her management success.
Rewarding Business Opportunities

The real estate profession is an exciting, challenging and rewarding career field. Becoming an independent sales associate affiliated with Coldwell Banker has enabled men and women to establish ownership of their business and develop a prosperous livelihood.
"I always enjoy speaking with entrepreneur minded individuals about building a business plan, developed specifically for them, that they can use to create a satisfying and profitable business. It is not about recruiting for the moment ... but the right resources and optional coaching to provide the blueprint for a profitable, lifelong real estate business."