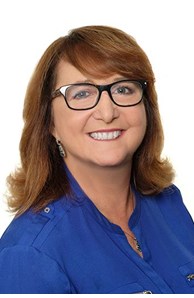 Awards

International President's Elite Team
Designations
e-PRO Internet Professional (e-PRO), Luxury Property Specialist (LPS)
Languages other than English
French, Spanish
More about the Team
Meet Gayle Borden

One of the foremost real estate professionals in North America, Gayle Borden has been an inspirational force in the Greater Fort Lauderdale real estate market since 1984. She is well known for her professionalism, integrity, solid work ethic and extraordinary level of knowledge and expertise. Gayle's personal attention to detail and intense dedication allows her to keep her commitment to providing the best possible experience for each and every customer. Gayle can be reached by phone, 954-525-3355, or by email, gayle@gayleborden.com. If you would like DETAILED INFORMATION ABOUT GAYLE'S FEATURED LISTINGS, or to browse the entire MLS database, please visit www.gaylebordengroup.com


History of The Gayle Borden Group
The Gayle Borden Group is one of the brightest stars at Coldwell Banker, the Nation's largest real estate company. This award-winning real estate team was formed in 1985 with the vision of creating a new business model for the real estate industry. The results have proven outstanding and the team is renowned locally and nationally for its unique ability to bring an extremely high level of professionalism to the practice of real estate sales while maintaining an equally high level of personalized and exceptional service to each and every customer.

Gayle has assembled an expert team of Professional Sales Specialists and skilled administrative professionals, unparalleled in the industry. Each member of the team has a specific role to play in the service of each and every customer they serve. Even their workspace has been carefully designed to maximize the latest in technology and information systems, as well as provide an inspiring and synergistic environment that allows the team to work as one client observed, like a finely tuned world-class orchestra.
Since it's inception in 1985, The Gayle Borden Group has been ranked in the top one-half percent in Fort Lauderdale, Broward County, Nationally and Worldwide, and are one of Broward County's Top Real Estate Teams.
The Gayle Borden Group specializes in residential and commercial properties throughout Broward County. They have tremendous experience in marketing fine luxury homes, condominiums and townhomes, as well as in income-producing residential properties, apartment buildings, office buildings and hotels. They also work closely with developers, providing guidance, as well as marketing expertise in the conception, production and marketing of new construction residential properties.

Meet The Gayle Borden Group


Kenny Borden, Realtor
Senior Sales Specialist Sales Team Leader
Kenny was originally born in Fort Lauderdale, then raised in England before returning to South Florida. Prior to choosing real estate as his career, Kenny excelled as a professional soccer player, playing several seasons with the Fort Lauderdale Strikers.
More about Kenny...
Jane Wheatley, Realtor
Senior Sales Specialist
Born and raised in Houston, Texas, Jane earned her BA degree in Communications at the University of Alabama. Before settling in Fort Lauderdale, and entering the real estate profession, Jane held management positions in Houston, Chicago, Washington DC and Orlando. More about Jane...
Judd Chapman, Realtor
Sales Specialist
Judd was born in Henderson, Kentucky, graduated from Western Kentucky University, with a degree in Psychology, then taught high school Government and Physical Education before moving to Fort Lauderdale, where he enjoyed tremendous success as a sales executive and business owner. More about Judd...

Derrick Buford, Realtor
Sales Specialist
Derrick was born and raised in Tennessee, earned a Master's Degree in Fine Arts (Theater Performance) from the University of Florida, where he also taught in the theater department and performed as an actor, vocalist and theatrical director. More about Derrick...
Geovannie Chéry, Realtor
Sales Specialist
Geovannie was born in Port-au-Prince, raised in Miami and is fluent in French, English, and Creole. Prior to joining The Gayle Borden Group, Geo spent 10 years working in luxury management and branding with such top names as Roberto Cavalli, Canali, Dior and Roberto Coin. Geovannie brings character, persistence and a strong work ethic to each transaction, while utilizing the latest in technology and innovation to keep our customers well-informed at each step of the home buying or home selling process. More about Geovannie...

Old World Meets New World

The Gayle Borden Group is dedicated to maintaining the best of the "old world", where personal phone calls, notes, cards and letters never really get old; while at the same time constantly striving to discover and implement the best of the "new world" of technology that allows us to providing a wide range of services and information virtually every minute of every day.
You can reach us by phone, at 954-525-3355, or by email, gayle@gaylebordengroup.com. If you would like to browse our featured listings, or search through the entire database of listings on the MLS, please visit our website at www.gaylebordengroup.com.
Our Personal Commitment


We are here to do more than just help you buy or sell real estate; we are looking to establish a lifelong relationship.
Our mission is to earn the privilege of receiving all of your future business, as well as your personal recommendation of our services to your family and friends.
We produce excellent results through sound planning, professional ethics, good communication skills, and an expert, professional team.
We believe that a transaction is complete only when our customers are happy with us and are totally satisfied with their results.
We want you to be our customer for life.