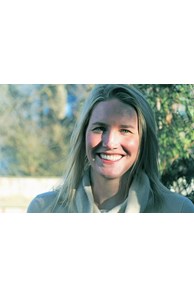 Sales Associate
Email

martha.delaney@nemoves.com

Phone
Office

Belmont

130 Concord Ave, Belmont, MA 02478-4035
More about Martha Delaney
My business philosophy
My passion for interior spaces and design, coupled with my strong sales and marketing background, have made a Career in Real Estate a match made in heaven. Those who know me well, know that I love networking and helping other connect the dots. In Real Estate, this skill translates to matching buyers with homes that fit their desired lifestyle and sellers with a large pool of potential buyers.
In a business where hard work and determination are kindly rewarded, I measure my success in exceeding a client's expectations.  In this increasingly competitive market, my clients benefit from my deep roots in the community, which provide a large network and vast connections to both potential buyers and Real Estate professionals. 
I bring an extensive sales and marketing skill set to my business from my background with The Economist magazine, as well as for the Red Sox and Fenway Sports Marketing. With a knack for making things look beautiful and unparalleled attention to detail, I ensure that your home shows brilliantly and reaches the most qualified buyers, ultimately yielding the greatest profit for your investment.
Raised in Belmont, I attended Colgate University where I played Division I basketball. I am once again a Belmont resident, where I live with my husband Paul and two young children. I earned my Master's in Elementary Education and worked in the Arlington Public Schools,
giving me a unique perspective and insight into the public school system.
My broad network and extensive knowledge of Belmont, Winchester, Arlington and the surrounding communities provide keen insight into these competitive markets. When I am not immersed in real estate, you can find me playing golf, running, getting involved in local activities, and spending time with my family. Known for my competitive drive, problem solving skills, and sense of humor, I will make the buying and selling process not only fun, but profitable.
I look forward to becoming a Real Estate resource for you and hope you feel comfortable reaching out with any Real Estate questions.