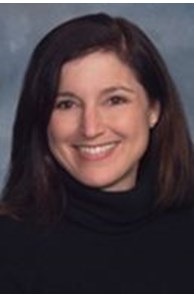 Real Estate Salesperson
Email

randy.faust@cbmoves.com

Phone
Office
Connect with Randy
Designations
Premier Sales Office
More about Randy Faust
Background
Randy grew up in Dutchess County and has lived in Houston, Texas, New York City and Westchester County for most of her adult life. She has a degree in Business and Sociology from SUNY Oneonta.
After College, Randy was a Broker on the Floor of the New York Mercantile Exchange, trading energy futures and marketing services to oil producers, refiners and distributors. She later became President of the National Recycling Company, which implemented paper recycling programs for IBM, Pepsi, Coke and General Electric.
During the last thirteen years Randy has listed and sold residential real estate in Westchester and Putnam Counties.
Real Estate Experience
Randy received her Real Estate License in 1986. She began her career selling Commercial Real Estate for Bach Realty in New York City. While at Bach, Randy specialized in in small investment properties. During the early 1980's, Randy started making Commercial Real Estate investments in Houston, Texas. These properties included apartment complexes, office buildings and small shopping centers. Her experience makes her knowledgeable about all aspects of commercial real estate investment and management.
In 1997, Randy began selling Residential Properties in Westchester and Putnam Counties. She began her career at Randolph Properties in Chappaqua and Katonah, and then continued with Julia B. Fee and Sothebys. She now is affiliated with Coldwell Banker and has access to a multitude of properties and agent network throughout the United States and abroad.
Community Involvement
Randy is very involved in the local community and volunteers for many not-for-profit organizations throughout Northern Westchester. Randy takes a leadership role in many of these organizations.
2003-Present- FOMA Member & President(Friends of Music & Art)- FOMA is a non profit organization that raises money for grants in the music and art programs in the Bedford Central School District, Bedford NY
2006- Present- Fox Lane Ski Club (FLSC)Secretary- FLSC is a non-profit organization run by volunteers and offers students in 6th-12th grade living in the Bedford Central School District the opportunity to ski/snowboard during the winter
2008-Present-CEF Board Member (Community Education Foundation)-CEF is a nonprofit organization that grants money to support the Bedford Central School District
2007-2010- Pleasantville Community Synagogue (PCS) Member of Board Of Directors
Personal Background
Randy has lived in Westchester County for the last fifteen years. She has two sons who attend the Fox Lane School system. Her husband has worked for I.B.M. for over three decades, currently in Westchester County.
During her spare time, Randy enjoys cooking, skiing, reading and traveling domestically and abroad.
Areas Served
Armonk, Chappaqua, Bedford, Bedford Corners, Bedford Hills, Cross River, South Salem, North Salem, Katonah, Mount Kisco, Pound Ridge, Somers, Pleasantville and Putnam County
Communities I Serve
In recent years Randy has assisted many corporate clients with relocation.
Awards And Designations
Certified Network Marketing Specialist
Certified Network Inventory Specialist
Certified Network Referral Specialist
Relocation Specialist