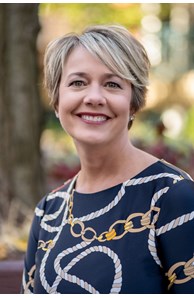 Sales Associate
Email

Anna.Bisher@cbws.com

Phone
Team
Office
"Relationships. Community. Results."
Awards

Cartus

International President's Circle Team

Circle of Excellence
More about Anna Bisher
Monthly eNewsletter - Subscribe Now!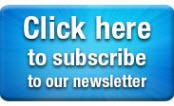 Business Philosophy

Anna Bisher became a licensed real estate agent in 2009. Previously, Anna worked as a paralegal for 21 years concentrating a majority of her time in the area of Estates and Probate. Working in this field has enabled her to work closely with families through the various legal issues and life situations at a delicate time. Having a legal background has provided Ron and Anna the legal contacts necessary in some real estate transactions. Anna is an extremely talented, hardworking individual who has an exceptional ability to understand the customer's needs.
If you have been thinking of purchasing check out our short video of  Buying a Home with Ron and Anna Bisher
If you have been thinking of selling your home check out our short video of Selling A Home with Ron and Anna Bisher
Education and Training

Bachelor and Associate Degrees from the University of Cincinnati
Hondros College Real Estate Certificate
Graduate of Mother of Mercy High School
Community Involvement/Serve

Member of the Cincinnati Area Board of Realtors
Board of Directors Sophie's Angel Run
Advisory Board Committee Member for Paralegal Studies at the University of Cincinnati
Member of Our Lady of Visitation
Past Advisory Board Vice President of Deer Run Country Club
Awards

Top 30 Coldwell Banker
Coldwell Banker Diamond Society
Cincinnati Area Board of Realtors Circle of Excellence 1994, 1995 and 2001 thru 2014
OAR President's Sales Club 1993 thru 1997 and 2000 thru 2014
Past Co-Owner Cagney, Weisker and Associates 2003 thru 2012
Cagney, Weisker and Associates First Place Sales Leader 2003, 2004, 2006, 2009 thru 2011
Cagney, Weisker and Associates Listing Leader  2003 thru 2005, 2007, 2009 and 2011
Cagney, Weisker and Associates Monthly and Quarterly Sales Leader and Listing Leader
Member of the Cincinnati Area Board of Realtors
Cartus
Testimonials

"Anna was very pleasant, caring to our needs, very knowledgeable re her business, very helpful. If she didn't know the answer to one of our questions, she got the answer very promptly. Ron was also very helpful, knowledgeable, and personable."-Orville & Gayle M. (Buyer)
"Thank you so much for your help in achieving my goal of owning a home. Your knowledge, patience and expertise made what could have been a stressful process siimple and easy. Plus I felt like your #1 customer the entire process. That service is hard to find and very appreciated. Thanks again!" -Eva
"Thank you so much for all your hard work and dedication in helping me get my 1st house. This is a dream come true. Hunter and I will have so many wonderful memories in our new home."-Shawna
She "worked around our busy schedules to set up times taht worked for us. Very knowledgeable about the area and informative with suggestions." -Andrew and Kristin
"She (Anna) was very quick to respond to phone calls/texts/emails and very willing to take us to go see multiple properties at once. Anna was very easy to work with."- Joshua and Ashley
"It was a pleasure and a surprise to see you and your family at Buckhead Grill last week. I hope your holidays went well. I wanted to thank you and compliment you for always taking the time to stop and say 'hello' whenever you see us. It is a testament to your character. Thanks again and Happy New Year." -Elmer